Think Bigger. Go Further. Learn More. UCD Open Day at NSBM Green University Town
View(s):

Explore the opportunities of a university ranked within the world's top 1%, right here, in Sri Lanka!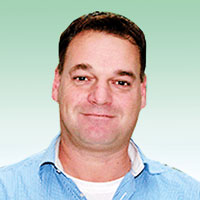 Visit University College Dublin (UCD) Open Day at NSBM Green University Town on 14th and 16th January 2019. If you are seeking for that ideal degree that checks all the boxes – world recognized, offered by a leading international university and within the comfort of your home country, look no further.  NSBM invites you to a meet and greet with UCD International Student Coordinator Mr. Matt Glowatz, who shall help plan your future in academia.
UCD is currently ranked 168th world-wide as Ireland's most globally engaged university with over 30,000 students drawn from over 120 countries including 5,500 students based at locations outside of Ireland. It has 269,000 alumni internationally, and more than 5,000 alumni in Sri Lanka. UCD is one of Europe's leading research-intensive universities; an environment where undergraduate education, masters and PhD training, research, innovation and community engagement form a dynamic spectrum of activity. Its expertise is recognized worldwide, with international accreditations for UCD degrees from the world's leading professional organisations. UCD is engaged in partnerships including the networks Universitas 21, Erasmus, UNICA and EUC.
NSBM Green University Town is pleased to offer UCD's Bachelor of Science (Honours) degree programmes in Sri Lanka.   The BSc (Hons) is a prestigious undergraduate award and has been designed for those seeking to advance their education and careers in different business and management areas. The programme is firmly established in Sri Lanka and now in its second decade of being delivered with its 20th batch graduating at the NSBM Convocation Week in 2018.

The BSc (Hons) programmes in Management and Human Resource Management are designed for those wishing to pursue a career in business-specific disciplines, whilst the BSc (Hons) Management Information Systems degree combines the fast-paced world of technology with the organization and structure of business management.
Through NSBM, Sri Lankan students have the opportunity to gain a prestigious UCD degree, at a fraction of the cost that a student would have to bear abroad. Additionally, the unique combination of full-time and part-time studies, allows students to gain over two-years of industry experience at the completion of their degrees.