Meet Malaysian University representatives at Edlocate
View(s):

The Study Aboard of Edlocate on 17th January 2019 is for students and their parents to get all required information for undertaking tertiary studies in universities represented by Edlocate in Australia, New Zealand and Malaysia. This is an opportunity for students and parents to get information and lodge applications for over 75 universities / degree awarding institutions in all 3 countries.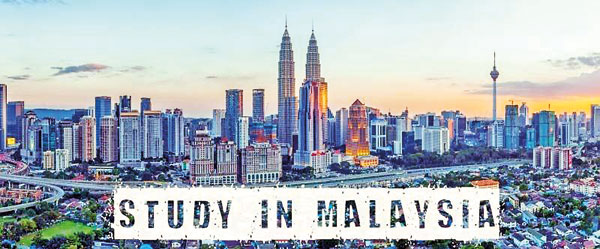 Edlocate has made arrangements to invite university representatives from 5 leading universities to participate at the Study Abroad Day on 17th January 2019 for the benefit of those students seeking enrolment in Malaysian universities. Representatives from Malaysian universities will be present at the Study Abroad Day at Taj Samudra on 17th Jan from 3pm onwards to be met by students and parents.
Monash University Malaysia (ranked 59th in the word in 2019 QS rankings). Monash has an extensive global reach and offers opportunity to transfer to Monash University, Australia represented by Edlocate after 1 year of studies. The courses offered include undergraduate Medicine.
IMU is Malaysia's first and most established private medical and health Sciences University with 25 years proud history. It has a strong transfer arrangement system with ANU, University of Adelaide, UNSW, UTAS, UWS and University of New Castle all of which are represented by Edlocate.
Swinburne Sarawak University – another university that offers transfer arrangements to Swinburne University Australia, again represented by Edlocate. The lower living costs in Kuching make pursuing an Australian degree at Swinburne Sarawak more appealing.
Manipal International University (MIU) is a Malaysian university offering multidisciplinary programs with a focus on Science, Engineering, Management and Business.
Curtin Sarawak University offers courses in Business, Humanities and Engineering to be awarded the coveted Curtin Australia degree. Students can transfer to Curtin in Australia represented by Edlocate at the end of any semester.
Edlocate student counselors will be in hand to give details about the other Malaysian universities we represent – INTI International University which has a strong academic reputation for courses in Computing, IT and Engineering and Taylors University which offers excellent courses in Arts and Social Sciences, Built Environment ,Engineering Technology and Design, Health and Medical Science and Hospitality and Leisure Management.
Malaysian universities too offer scholarships purely on merit to high achieving students.
Scholarships at Monash include Monash High Achievers Award for new students except for MBBS – RM 5000 per semester, a bursary for Medicine of RM 5000 per semester and Graduate research Merit scholarship.
Taylors 1st year scholarship of RM 3000 to students who opt for Spot Admission.
MIU – 30% scholarship on tuition fees for undergraduate programs.
Swinburne Sarawak – Academic Excellence Award -  RM 2500 to RM 4500 off from 1st year tuition fees.
INTI- Maximum up to 30% on tuition fee.
Curtin – Undergraduate 1st year Merit Scholarship : 10% -40% & Postgraduate RM 3000 –RM 5000
Participating at the event
will nenable students to;
Lodge applications now for July / October 2019 intakes
Enroll directly to universities , free of any handling fee
Apply for scholarships
Why enrol in Malaysia through Edlocate? Unlike other Sri Lankan based university representatives, Edlocate has the official representation of 27 Australian universities, 3 NZ universities and 5 degree awarding NZ polytechnics. Therefore the transfer from Malaysia to Australia or NZ is easy if you enrol in a Malaysian university through Edlocate.
Visit "Study Abroad Day" of Edlocate at Taj Samudra (Crystal Ballroom) on 17th January from 3-7 pm and meet Malaysian University representatives. Contact Kalani on 077 1770361 to register for this event.