Bristol Institute provides UK's top ranking university programmes in Sri Lanka
View(s):

At Bristol Institute of Business Management we appreciate the importance of an internationally acclaimed qualification, thus we are the only institute in Sri Lanka to be affiliated with the University of the West of England (UWE) Bristol, for Finance and Management degree programs. UWE stands amongst the top 40 institutions in the UK and is ranked number 37 out of the 121 United Kingdom Universities in the Guardian League Table 2019. The Business and Management degrees are especially sought after as their quality has been ranked among the top 50 in the UK.

Having achieved a Gold Standard in the Teaching Excellence Framework (TEF) by the United Kingdom Government and nominated as Business School of the year at the 2018 Times Higher Education Award our local students and professionals here in Sri Lanka can be assured of excellence in our course delivery methods which include stimulating and practical experiences applicable to the modern work environment. Through their internationally recognized certificate UWE maintains a 95.1% employability rate with most students also pursuing higher studies within 6 months.

For students wondering which program is most suitable, we provide a concise, tailored offering of programmes at Bristol Institute of Management to uphold high quality. Understanding the importance of practical knowledge all our programs include various interactive activities such as industry visits and guest lectures by industry veterans allowing students to build relationships and contacts with key industry personnel.

Our undergraduate degree programs include a BA (Hons) Accounting & Finance programme to provide a foundation for those interested in pursuing financial roles in a wide range of sectors. This applied and future-focused course balances knowledge and skills in accounting to help you provide sound financial decisions which is the core of every successful business. This program will provide you with the key knowledge and skills to access a wide range of opportunities as well as a variety of specialist options. With the completion of this course, you can also gain some exemptions from professional accounting examinations.

The BA (Hons) Business & Management programme guides students that are not ready to specialise yet but wish to pursue a business career. In a competitive global market where businesses have to constantly challenge and re-invent themselves to compete, employees seek graduates who can go beyond business theory with practical skills and real-world experience of how a business world works. This flexible and practical program will support you by giving lots of choice and the chance to hone interests through specialist modules.

We also offer post-graduate degree programs including a competitive MSc in Accounting & Finance programme. Students can gain exemptions from professional examinations as this qualification is recognised by the Association of Chartered Certified Accountants (ACCA) and the Chartered Institute of Management Accounting (CIMA). This course has been designed for students and professionals in the field of finance or potential managers who need to be able to analyse and interpret financial information and use this to inform business strategy. Thus, it will help you to develop this expertise, as well as providing you with an in depth understanding of all contemporary issues encountered by financial managers.

The Master of Business Administration (MBA) program at Bristol Institute of Management is one that is unique to others, covering versatile training programs and course materials for those interested in further study, especially those seeking career progression. Our MBA is vocationally focused, allowing you to tailor your studies to develop areas of knowledge relevant to your career plan, meet your particular goals, and shape your business future. The Bristol MBA is practical, flexible and focused and a highly regarded full-time course which has been designed to enhance your management career, helping you to reach new heights in business.

Located conveniently in the heart of Colombo and easily accessible our newly built, seven-storied facility in Kolpity (Colombo 03) is strategically equipped to provide students with a well-rounded experience. We offer a fully-fledged library which combines technology, ebooks, virtual references, and databases empowering students to connect with information and enrich their minds. Our computer-labs are available to students that will provide them with tools and technologies to complete class assignments, communicate, and access library resources conveniently. Our modern lecture rooms are also spaciously designed to comfortably accommodate students and faculty members making your study experience one to enjoy.

As an institute headed by pioneers with international experience in Professional and Masters education, and a faculty of highly established individuals of which a majority of lecturers are PhD qualified Bristol Institute of Management embraces excellent standards in education, professionalism and integrity. Therefore, a specialist academic division has been established that includes a team of experienced and qualified academics and professionals to guide every student toward achieving your potential academically and professionally. Here at Bristol Institute of Management, we look forward to providing our graduates with a memorable experience and endless career opportunities.

A snapshot of our key personnel at Bristol Institute of Business Management include:
Led by this team of highly qualified academics and professionals Bristol Institute of Business Management looks forward to commencing their Undergraduate degree Programmes on the 21st of January and Postgraduate degree Programmes on the 26th of January.
---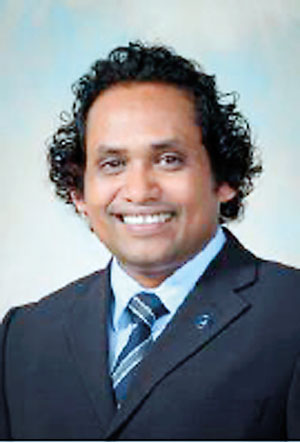 Dr. Ali Najeeb CEO, Managing Director of Bristol Institute of Business Management
Dr. Ali Najeeb is the CEO, Managing Director of Bristol Institute of Business Management. He is also the Vice Rector and Chief Operating Officer (COO) of Villa College (VC), Maldives. He Lecturers at the Faculty of Business Management and heads the Business and Tourism Research Group of the Institute of Research and Innovation at Villa College. He holds a PhD in Management and HR strategy at the University of Wollongong, Australia, and a Master's Degree in Human Resource Management at the University of Newcastle, Australia. He is a Chartered Professional Member of Chartered Institute of Personnel and Development (CIPD) and a Certified Professional Member of Australian Human Resource Institute (AHRI). He has published several research papers in refereed international journals, shared his experience in local and international panel discussions and presented his research work in international scholarly conferences. He is a recipient of the Emerald Literati Award for Excellence 2014 – the outstanding paper award.
---
Dr Nazeefa Fawaz Head of Academics at Bristol Institute of Business Management
Dr Nazeefa Fawaz is the Head of Academics at Bristol Institute of Business Management. She has experience spanning over 15 years serving at the capacity of lecturer and senior lecturer at leading Universities and Institutions in Sri Lanka as well as abroad. Dr. Nazeefa has contributed in the research area of Corporate Governance, Waqf and Ethics and has been a team member of the research project for Curriculum Development for Islamic Banking and Finance (IBF) Courses, initiated and funded by the Prime Minister's Office and the Ministry of Higher Education Malaysia. Moreover, she has presented and published several research papers at national and international conferences.
---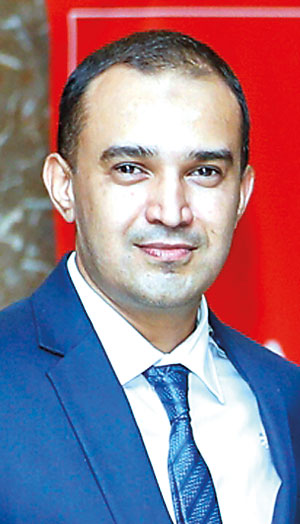 Mr. Dilshad Jiffry COO at Bristol Institute of Business Management
Mr. Dilshad Jiffry is the COO at Bristol Institute of Business Management and an MBA qualified, established professional. He has secured experience from notable international and local corporate and private sector organizations accumulating his cross cultural experiences. He also serves as senior consultant to a recognised government training organisation in Sri Lanka. He is a well-recognised educationalist with over fifteen years of experience, training candidates in both academic and professional qualifications. He builds strong customer and delegate relationships, working with many clients ranging from major multinational companies to local SMEs.