Meet with University representatives from Algoma University Canada
View(s):

Ranked consistently as one of the top ten places to live in the world for over twenty years, Canada has also become the most popular destination for international students seeking higher learning opportunities (Times higher Education's World University Rankings 2018). In this light, ANC seeks collaboration with more Canadian universities to ensure that local students have a wide range of choices available when they seek admission to universities in Canada. ANC is pleased to host Bradley Lloyd – Advisor, International Recruitment and Admissions at Algoma University of Canada this week.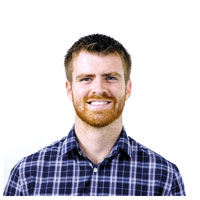 Mr. Lloyd is expected to provide FREE expert counselling for all your queries and latest updates on courses and admission process, including types of study options available at Algoma University, academic courses/ majors offered, cost and financial aid, scholarships for international students, on-campus employment, internship opportunities, standard test (IELTS/ TOEFL) score requirements, student life and campus culture in Ontario, Canada, etc.
Algoma University
Algoma University (Algoma U), located in Sault Ste. Marie, Ontario, Canada, is the only post-secondary institution devoted solely to undergraduate education in Ontario. Founded in 1965 and incorporated as Algoma University in 2008, the university serves approximately 1500 students, with a 25 per cent international student population today. Accredited by the Ministry of Advanced Education and Skills Development of Ontario, the university offers 35 academic programs in 12 departments, including Accounting, Biology, Business Administration, Computer Science, Environmental Science, English, Finance, Law, Psychology, and Fine Arts. The university is also home to 3 research institutes where undergraduates assist with faculty research projects, an opportunity not available in larger universities.
ANC Marketing team sat down with Brent Krmpotich, Director of Student Recruitment, Marketing, and Communications at Algoma University last Fall. The interview gives a glimpse into what student life is like at the university:
Q :Canada's international student population has tripled in recent years. What has contributed to this surge?
There are several things: one is the quality of education. Canada boasts uniformly high standards of higher education since all the universities in Canada are public. Second, it's Canada's reputation as an open and welcoming society. There's no other country that I know of treats international students as well as Canada does: as soon as they land in the country, they get the ability to work on and off campus during their studies. And when they graduate, they become eligible for a post graduation work permit for up to a maximum of three years. They gain valuable Canadian work experience and earn money. Ultimately, it's the pathway to qualify for permanent residence. Canada is also a very safe country.
Q : Why should one choose Algoma University?
It's a small nice community where everyone supports one another. We have excellent top quality academic programs in a variety of subjects, and internships and undergraduate research opportunities are available for just about any area of study. The academic atmosphere is marked by individual attention; small class sizes enable students to interact closely with faculty members. And it doesn't have to cost a fortune; our tuition is among the lowest in Canada. It's only C$ 17,000 per year. That can be half of the cost of some of the largest universities in the developing world. Also, we've got on campus housing for everyone, and all the rooms are private rooms.
Q 

: What are the on campus employment opportunities available for Algoma students?
One of the nice things about Canada is that students can work both on campus and off campus. Many choose to work on campus because if they work on campus, we take their schedule into account-shifts are scheduled around their full time course time table. There are a lot of opportunities to gain work experience in many areas: students on the computer science program are working for IT services; business students can work in financial services; some choose to work in the library, some in the athletic center, bookstores in campus, etc. We have several programs that allow students to work full-time during the summer break and part-time during studies. Working on campus is not only a convenient way of earning while studying, it also help them expand their social and professional networks.
Q : How do you make international students feel welcome and settled in?
We have International student Services; they provide international students with orientation upon arrival, and make sure students are adjusting to life in Canada. We also have academic support services-the Writing Lab, Math Lab, and Learning Center are free services available for every student. We encourage peer mentoring and group work, so that students are helping each other, and try hard to integrate Canadian students and international students as well. We host a variety of events so that new students have the opportunity to be more involved in the campus community. It's a very supportive campus environment for everyone.
Enjoy the Best of Both Worlds!
Sault Ste. Marie is a "naturally gifted city" located at the heart of the Great Lakes and "a stone's throw" from the USA (10 minutes from Michigan and 1 hour from Chicago). As an International Border City, it is a combination of Canadian and American cultures and provides all the excitement of an urban center. With its spectacular natural beauty, history, culture, nightlife, and dining, the city offers a world-class outdoor experience for Algoma U students waiting to unwind after a day of class. Above all, Sault Ste. Marie has been designated as an international Safe Community by the World Health Organization.
Students finishing O Levels and A Levels (and their parents) are invited to meet with Bradley Lloyd to learn at first-hand if the right course is out there for you at Algoma University.
For more information, please contact 0772932587, visit us at www.ancedu.com| No.308 – 310, R. A. De Mel Mawatha, Colombo 03, or follow us on Facebook: https://www.facebook.com/ancedu/
Save the Date:
University Representative : Bradley Lloyd – Advisor, International Recruitment and Admissions
Venue : Mandarina Colombo 03
Date : 18th January 2019
Time : 4.30 pm – 6.30 pm
Registrations : 0772932587