ANC-MMI Branch School relocates to Kotte on a promise of a Unique Montessori Experience
View(s):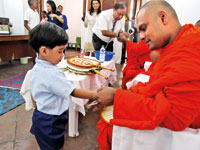 ANC-Modern Montessori International (ANC-MMI) is excited to have relocated one of its branch schools to a more spacious building that combines the majestic grandeur of Dutch architecture and its surrounding environment. The new school, located at 630, Kotte Road, Pita Kotte, commenced its operations on January 3 with religious observances to invoke blessings. A franchisee of the Modern Montessori International (MMI) Group, ANC-MMI specializes in the Montessori Method of Education to provide an outstanding quality of preschool education for children aged 18 months to 6 years.
Why Choose ANC-MMI?
A child-centered curriculum highly regarded across the world
MMI Group, one of the largest and most popular preschool brands with 100+ centers across the world (London, Singapore, Malaysia, Sri Lanka, Vietnam, India, Hong Kong, and UAE), enjoys an enviable reputation in the region, as evidenced by its Best Montessori Curriculum award (Kids World Excellence Awards 2018). Educating the whole child is central to its ethos. ANC-MMI delivers this same curriculum across all three branches: Skelton Gardens, Colombo 05; Station Road, Dehiwala; and Kotte Road, Pita Kotte in a nurturing environment.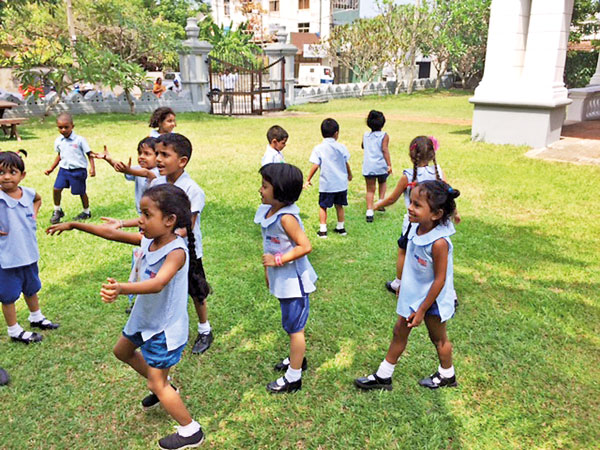 Play-based learning in line with Dr. Maria Montessori Method of Education
The MMI Group promotes the authentic educational approach developed by Dr. Maria Montessori and time tested with over 100 years of success in diverse cultures throughout the world. ANC-MMI believes in the fact that the goal of early childhood education should be to cultivate a child's own natural desire to learn: children are given the opportunity to unlock their hidden potential – they learn everything without knowing they are doing it as play provides a context for children to access the content of the curriculum. They leave ANC-MMI as happy, confident, and enthusiastic students, prepared for life.
Preparation for Primary 1
As far as the MMI curriculum is concerned, the activities encourage learning through play, yet the children embark on a more structured program with communication, language, and literacy;  music and movement; creative art;  mathematics; cultural subjects; and physical development all forming a part of the weekly timetable. Activities are hands-on and appeal to a child's sense of fun, supporting their ongoing sensorial exploration of the world and motivating them to be active learners throughout their academic career.
ANC-MMI has become one of the largest feeders into a number of leading national and international schools in Colombo, S. Thomas' College, Musaeus College, Methodist College, Bishop's College, Ananda College, Wycherley, Stafford, Gateway, Asian International, and Lyceum International School, for example.
Language classes in Sinhala and Tamil to ease the transition to Primary 1-local curriculum
As it's a British curriculum, the medium of instruction at ANC-MMI is English, but the school offers language classes in Sinhala and Tamil for the children of any parent interested in the child following the local curriculum in Primary 1 and beyond.
Well-qualified teachers certified/ trained by MMI-London
Majority of teachers at ANC-MMI are MMI (London) Diploma holders who have hands-on experience as they teach and observe classes during their internship. However, MMI believes that just getting a Diploma doesn't make a good Montessori teacher and ensure that the right people, teachers who have the passion for teaching, right attitude, energy, patience, creativity, and genuine love for children, are hired across all the schools and their branches. They work together at a whole school level to ensure that there's continuity and steady progression in children's learning.
The new school is also equipped with everything it takes to provide this outstanding Montessori experience so that every child will be nurtured to be the best they can be in a supportive and prepared environment that ignites a passion for life and learning.
For more information, call 0777 701 010 or visit them at 630, Kotte Road, Pita Kotte or follow them on Facebook: https://www.facebook.com/MMISRILANKA/
Website: http://
www.mmisrilanka.lk/
Other Branches: Skelton Gardens Colombo 5/Dehiwala Station Road