Study in Europe with Schengen visa & Part Time Jobs BACHELOR & MASTER
Do you have 3 simple passes ? Do you have a bachelor degree? Here you have a golden opportunity to,
View(s):
Riga Technical University – Latvia
The Dream of every student is to enter a State University in Sri Lanka after completing the Advanced Level Exam but according to the current situation in the Education System, most of the children are unable to fulfill the eligibility and fails to find the correct path for Higher Education.
RTU is a modern internationally recognised university. It is the only polytechnic university in Latvia and the largest university in the country – it educates and trains almost 15 thousand students.
RTU is focused on becoming a third generation university that not only provides high quality education, but also conducts advanced research and ensures innovation and technology transfer, practically implementing scientific discoveries. In the nine faculties of RTU it is possible to obtain high quality education not only in engineering, but also in social sciences and humanities.
Study programmes implemented by RTU have been positively evaluated by international experts and are officially accredited. RTU is constantly developing its infrastructure by constructing a campus on Ķīpsala Island. On completion, the campus will be the most advanced engineering study centre in the Baltic Region.
RIGA TU Information & Study Centre recruits Sri Lankan students to European Universities for Medicine / Engineering for the lowest cost starting from Rs. 270,000 per semester, giving the best possible Standardized education in Europe. Any student who has got 3 Simple passes in any stream for Advanced Level Examination can apply for Riga Technical University in Latvia which is one of the leading Universities in European Union (EU). IELTS not required as students can face the Online English Test conducted by the University.
RIGA TU Information & Study Centre offers Free Introductory course in English and Mathematics for the students who are weak in the subjects. RIGA TU Information & Study Centre is authorized as the Official Information and Study Center in Sri Lanka. Now the students get the opportunity to study the first semester in Sri Lanka with the supervision of Riga Technical University without any additional cost and then enter to university for the second semester. (Students also can apply with the pending AL results)Students who have completed A/L exam in Sinhala medium gets the chance to familiar with the course curriculum and succeed the degree in Latvia from second semester. Other students can enter directly for the first semester in February, who has a thorough knowledge in English.
The outstanding students with higher results in the exams can apply for ERASMUS Scholarship scheme which provides the student to choose any other country in Europe such as Germany, France, Sweden, Italy which are collaborated with the Riga Technical University and the cost for studies and living expenses will be funded by Riga Technical University.
The benefits of studying in Europe,
Schenegen Visa. ( Travel 28 countries without visa )
Eligibility to apply for Scholarships.
Part time jobs.
World recognized Universities
Can apply without IELTS
European Higher Education Seminar to be conducted on 18th (Friday) of January, 2019 at 9.00am at Lavender Hall, BMICH, Colombo
Conducted by Ms.SigitaSaicane, Coordinator; International Projects,RTU-Latvia
For more details – 0711 – 70 70 70 / 0711- 60 60 60 / 076-8447444
RIGA TU Information & Study Centre ( Grand Royal Education) Center, 15/3, Samudra Devi Road, Nugegoda.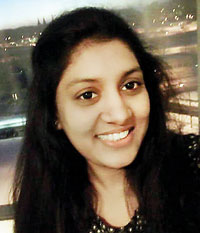 Anjalee Madhushani
Southlands College, Galle
2016 AL
"RTU collaborates with the enterprises of major industries in Latvia and abroad as well as with state and local government institutions. Supported by European Structural Funds, RTU is taking active part in various research projects as well as in establishing of Competence Centres and National Research Centres. Students get the Schenegen visa and can apply for ERASMUS scholarship to study in another European Country. No IELTS required and the Course Fee starts from 2500 EUROs. No need to show a big amount of money and minimum documentation required."
---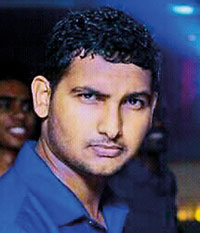 Janitha Nishan Senadheera
Royal College, Colombo
2017 AL
"SL Based Study Program of RTU helped me a lot to adopt in the system and the culture. There are many Sri Lankan students who have joined with this SL based program and we became very good friends and hope to stay together once we leave the country. The study program has catered all the fields and constantly supervised by the RTU team by visiting us. The exams were conducted under the supervision of RTU officials. The Staff of Grand Royal Education assisted us in all the ways possible to give us the best."
---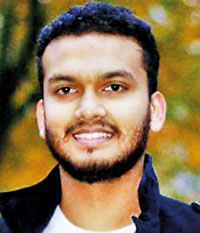 ThiwankaSalindaBandara
Dharmaraja College, Kandy
2014 AL
"Riga Technical University is the first university of technology in the Baltic countries. Long lasting traditions, advanced teaching methods, new technologies and innovative approach provide the University with the opportunity to ensure research excellence and offer exciting full-time or part-time studies. Riga Technical University is an accredited internationally recognized European university which consists of 9 faculties and 35 institutes. More than 200 agreements on Cooperation have been signed with European and other foreign universities."
---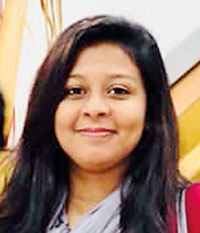 Chavini Janodya Gunasekara
Viharamahadevi College, Kiribathgoda
2015 AL
"Grand Royal Education (RIGA TU Information & Study Centre) is the best Foreign Education Provider in Sri Lanka. They assisted me to fulfil my dream and it took only few weeks to get my admission and the visa. I really appreciate the close bond among the students and the staff and the continuous assistance at any time of the day. The cost is cheaper than any other European country and I must admire that Grand Royal Education is not commercialized and does not run after money. Dr.Lasantha Amarakoon, the Director of Grand Royal Education dedicates his full effort on Sri Lankan students to give them the maximum guidance and support to get a good university. Riga Technical University Officials often visit Sri Lanka to guide students and Grand Royal Education is the Official Information and Study Center for RTU in Sri Lanka."
---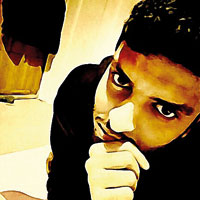 Veanusha Shandeer Godigamuwa
University of Colombo
"After completing my degree, I was searching for a good place to do my Masters and found Grand Royal Education to be trustful and worthy. I can complete my process within a shorter period of time and with less amount of money. The University and qualifications are highly recognized by the other countries and the massive demand for the qualification fulfills the job opportunities. The country helps us to settle in Europe so easily and this path is the best for anyone who wishes to settle in Europe.