Solid Football Carnival in Anuradhapura today
View(s):

The 2nd Solid Football Carnival organised and conducted by the Solid Football Academy will be held at the Prison ground in Anuradhapura today.

The event, aimed at providing exposure to youngsters of the Anuradhapura region, will kick off at 9.30am.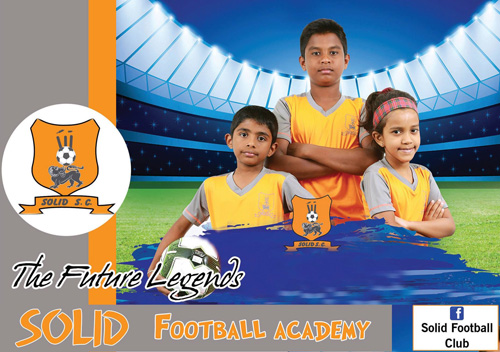 Solid Football Academy is a wing of Solid Sports Club, Anuradhapura, a top division football club from the North Central Province. Over 120 young boys and girls from the area are attending training six days per week, fully free of charge as Solid Football Academy targets youngsters to take up football as an extra-curricular activity.
This is the only football academy known in the island to provide free expertise to youngsters the know-how of the game. The project is spearheaded by W.S. Nandasiri, an AFC 'B' Coaching License holder and six coaches are training over 120 kids under his supervision. The gates of the Football Carnival at the Prison ground in Anuradhapura will be opened free for football enthusiasts, who would wish to be a part of this noteworthy cause.