Highest honours for IIHE Student at Kuala Lumpur 2013
View(s):

The Kuala Lumpur International Business, Economics and Law Conference (KLIBEL) is renowned for providing scholars and practitioners who are interested in presenting their papers in the areas of economics, finance, marketing, banking, accounting, business law and other related topics, with an unique opportunity to broaden their international networks. This years event will be especially exciting and relevant to Sri Lanka since Dilesha Fernando, BSc (Hons) Management, University of Wales, UK at the Imperial Institue of Higher Education (IIHE), has been invited to present her dissertation – "An Emperical Study on the Impact of Multiple Intelligences on Team Development in the IT Industry in Sri Lanka" at the conference.

KLIBEL2013 will be held on the 8th and 9th of April 2013 at Hotel Putra, Kuala Lumpur, Malaysia under the theme "Business, Econimics and Law for World Peace", Dilesha will not only be making an oral presentation at the conference, but will also see her paper published in the respected South East Asia Journal of Contemporary Business, Economics and Law.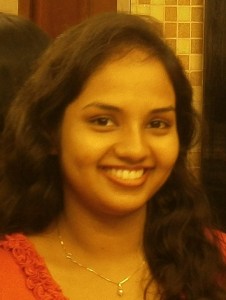 Asked to describe her feelings upon learning that she has been invited to present at the conference Dilesha says "Needless to say I was overwhelmed… Getting selected to present my Research Paper in an International Conference as a BSc student is the greatest achievement in my life so far. By attending the Conference I will have the opportunity of meeting learned professors and also I could improve my research skills, to explore emerging research arenas which could be useful in my post graduate studies"
Course Director Bsc and Mba, and lecturer in Strategic Management at IIHE Mr Trevor Mendis is justifiably proud of his students' achievement "From day one Dilesha's diligence and determination were stand out qualities. When we discussed her dissertation I knew that this topic was right up her street. The judging panel at KLIBEL has not required that a single change be made to her paper – that is testament to the high quality of the work she has produced. IIHE attracts some of the finest young minds in the country and I am certain that our students will continue to shine at events like KLIBEL in the future".
When asked about the role IIHE has played in her success, Dilesha is quick to give credit to the Institue "IIHE has done a yeoman service in guiding and improving my knowledge as an individual…I had zero knowledge of academic writing. The very first lecture given by Mr. Trevor Mendis about academic writing, referencing and instructions of carrying out a proper written assignment had a tremendous change in my life. I would gladly say that this is the initial foundation which helped me to complete a "well read" dissertation". Dilesha went on to say that she chose IIHE because of the recognition and respect awarded to qualifications gained from The University of Wales (UK) and her interest in the teaching methods IIHE employed "I was more interested in the BSc (Hons) in Business Management Degree programme because of the Real Life Problem Solving (RLPS) module and the Dissertation" she explains.
What lead her to choose the topic for her dissertation? "While exploring various possibilities with Mr. Trevor Mendis (he) suggested a focus on the Multiple Intelligence arena…subsequently, upon perusal of several journal articles and empirical research, I embarked on this emerging research arena…in the same semester, Mr. Harshana Perera my Strategic Human Resource Management (SHRM) lecturer taught us about Multiple Intelligences… providing many practical & timely examples. His teaching and feedback on the assignment helped me"
Dilesha has many to thank at IIHE "I would like to thank Mr. Trevor Mendis for encouraging me to embark on this research arena, Dr. Thilak Weerakoon for the feedback provided during the proposal stage, Dr. (Mrs) Senathiraja for the support and guidance… and my co-supervisor Mrs. Nadeeja Dodamgoda, Research Methodology lecturer Prof. Neville Warnakulasooriya and Ms. Tolusha". She also praises IIHE as a whole, citing the Institute's high ethical standards as one of its chief recommendations "My advice to students and parents is that they should look for a degree which has quality and recognition. Completing a degree is like an investment; we invest our time and parents' hard earned money for about 3 years and, upon completion we should receive a certificate that is well recognised and globally accepted…. IIHE is the best choice for quality higher education".
Established in 1996, IIHE has since gained a flawless reputation for providing validated Degrees from the University of Wales, UK, as well as several other renowned qualifications including professional management programmes in Hospitality and Tourism from the Institute of Hospitality ( UK ) and Teachers of English to Speakers of Other Languages (TESOL) conducted by the London Teacher Training College.
Follow @timesonlinelk
comments powered by

Disqus