Welcome to NZ Education Fair – April 21, 2013 at Taj Samudra Hotel
View(s):

New Zealand is one of the most attractive and welcoming study destinations in the world with a high quality of life. Two of its key metropolitan cities, Auckland and Wellington, have consistently ranked among the top cities with the highest quality of life. New Zealand's international student population has grown rapidly in recent years, with students from over 180 different nationalities, such as, the United Kingdom, India, Philippines, Fiji, China, South Africa, Germany, Japan, Malaysia and the United States, pursuing their higher education in all parts of the country, making it one of the most culturally diverse and vibrant places for Sri Lankans to study.

In addition to its scenic attractions, one of the key reasons for the increasing in-flow of international students to New Zealand is the proactive measures taken by the Government of New Zealand to preserve and enhance the quality of education for international students. All education providers in New Zealand are required to register with the New Zealand Qualifications Authority (NZQA) – an organization which is governed by the Ministry of Education and the Ministry of Tertiary Education, Skills and Employment. NZQA is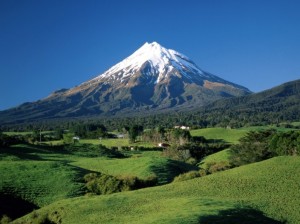 responsible for maintaining quality standards and independently assessing all education providers. The Ministry of Education also operates a Code of Practice that provides a framework for safeguarding the interests and well-being of international students. It covers pastoral care, accommodation and provision of information, and all sectors of education providers are signatories to this code.
The New Zealand education system is modeled after the highly renowned British education system and its tertiary education system comprises of Government-run universities and polytechnics (also known as Institutes of Technology or ITPs) as well as Private Training Establishments (PTE) which conduct many academic as well as study programs in a variety of fields. Students can choose a 1-year or 2-year diploma, or a traditional 3-year undergraduate degree. Most of Government Institutions offer Graduate Diplomas and Postgraduate Diplomas at masters level study options.
New Zealand is also one of the most cost-effective destinations to study in. Many programs of study are offered at very competitive pricing, starting from NZ $ 18,000/- (approximately SL Rs. 2 million) per year and upward. Students are also allowed to work part-time for a maximum of 20 hours during semesters. Students who complete qualifications of 2 years or more at the undergraduate level (levels 5 & 6) and students who complete 1 year or more at the graduate and postgraduate levels (Level 7 and higher) are eligible to apply for a study-to-work Graduate Job Search Visa upon completion of their respective courses.
Aspiring students are cautioned, however, not to be enticed solely by low-cost study options. It is highly recommended that students do their due diligence when choosing a reputed institution to study, and whenever necessary, seek the guidance and assistance of a Specialist New Zealand Education Agent (NZSA) in Sri Lanka. NZSA agents are education consultants who have been recognized by Education New Zealand as well as New Zealand Government agencies and education providers after having demonstrated their expertise in all matters pertaining to New Zealand education.
New Zealand Specialist agents and NZ Government Institutions have taken a step forward in organizing a NZ Education fair for the second consecutive year which is scheduled to be held at the Taj Samudra Hotel on 21st April 2013 from 11.00 am to 05.00 pm. There will be 11 NZ Government Institutions taking part for this fair and it will create a great opportunity for prospective and genuine students to get first hand information relevant for their higher education opportunities in New Zealand. Participating New Zealand Government Institutions are ; BAY OF PLENTY POLYTECHNIC www.boppoly.ac.nz , CPIT www.cpit.ac.nz , EIT www.eit.ac.nz , MIT www.manukau.ac.nz , NMIT www.nmit.ac.nz , UCOL www.ucol.ac.nz , UNITEC www.unitec.ac.nz , WELTEC www.weltec.ac.nz , WHITIREIA www.whitireia.ac.nz , WAIARIKI www.waiariki.ac.nz , WITT www.witt.ac.nz.
Participating New Zealand Specialist agents are ;   3WGE<anji@3wge.com> , Aspirations Education <Dasun@aspirations.edu.lk> ,   ACCHE <moragoda@acche.net> , International Education Consultancy <info@iec.lk> , International Scholar <keerthi@scholar.lk> , OEIC <karen@overseas.edu.lk> , Rivil International <rivil@dialogsl.net> , Thames International <kariena@thameslanka.com> .
Also we would like to invite all the interested students and parents to register for this event by logging on to www.nzedufair.com. There are interesting giveaway prizes on offer for online registrations.
Follow @timesonlinelk
comments powered by

Disqus