Royal looking to consolidate
View(s):

Nine freshers

By David Stephens

Royal College's life in this year's school rugby league has not been the charmed existence they would have envisioned after finishing third last year. With two losses, their entire tally for the previous season, their hopes of a title are now balanced on a knife's edge, with each approaching game gaining more significance.

Nevertheless, they can take heart from their most recent performance against St. Peter's College at Bambalapitiya, where they demonstrated sizeable quantities of brilliance, even though they failed to achieve victory, collapsing 31-19. The margin of their defeat is very deceptive though, as the Peterites actually trailed late into the second half until they burst through Royal's defensive dams to pilfer 12 points in the final seven minutes of the game.

Until then Royal had kept the surging table-topping Petes at bay with resilient defense, furious counterattacking offense and sensible kicking that helped build a 16-14 lead.

This was a gigantic improvement from their season opener against Science College- a 36-19 drubbing- and their second match against Kingswood, where they laboured to an unconvincing 13-7 victory.

Much of Royal's in-game uncertainty stems from the fact that they have lost several of last year's star performers. On the flip side, they can look at this as an opportunity to battle-harden a young team possessing nine very talented freshmen.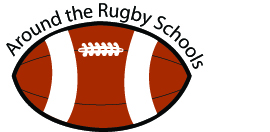 Leading this year's outfit is its most consistent performer and only third-year player, fly half Rimze Jamaldeen.
Besides his experience, Jamaldeen also brings his fine decision-making and deadly accurate kicking into Royal's rugby equation, making him a vital weapon in their offensive armoury. When he gets going, as he did against St. Peter's, he has the uncanny ability to both inspire his team and influence the flow of the game.
Although the majority of his side is made up of first-years, Jamaldeen does have seven highly skilled and reliable coloursmen in Vice Captain Shuayb Muthalip, Nimshan Jayawardena, Banuka Gamage, Yasuon Weerasooriya, Azman Khan and Kaveen Perera.
The onus now rests with these players to push their younger comrades through a tough series of encounters, with matches lined up against Wesley, St. Anthony's, St. Joseph's, Isipathana and Dharmaraja. They will also be looking to avenge their previous year's Bradby loss, a task which will test their ability and nerve in no small measure given the confidence and skill the Trinitians are playing with.
Much will depend on off-field preparation and strategy if Royal hope to alter their current campaign's course. In this regard, they are at an advantage, having secured the services of South African Johan Taylor, who coached Kandy SC to five league and six knockout championships during his six-year tenure at the club.

He will be ably supported by last season's coach, Bilal Yusuf, as well as former national skippers Asanga Rodrigo and Dushanth Lewke, three individuals with a wealth of technical knowledge.
Indeed Royal College is armed with an abundance of resources, and as the season wears on they will no doubt get stronger as each player discovers and settles into his respective role on the team. The only lingering question is whether they will be able to do this in time to make a legitimate run at the title.
Royal rugby squad :
Props: Shahir Haniffa, Chameera Gamage, Kaveen Perera, Thiwanka Perera, Dian Lokugamage.
Hookers: Shuayb Muthalip (V.C), Shuaib Jabbar, Supun Perera, Chevindu Sathsara.
Second row: Yasun Weerasooriya, Ashan Bandara, Chandula Jayasundara, Nadun Jayawardena.
Third row: Pasindu Perera, Dineth Karunaratne, Ibrahim Mohideen, Manusha Abeykoon, Keshan Peiris.
Scrum half: Nevaan Perera, Daniel Gulasekhram.
Fly half: Rimze Jamaldeen (Capt.), Ashok Vijeyakumar.
Centres: Azman Khan, Devin de Silva, Akash Iddawela.
Wings: Udesh Udawatta, Udesh Eranda, Senura Liyanage, Avin Gunawardena, Selaka Molligoda, Dinith Gunawardena.
Fullbacks: Nimshan Jayawardena, Banuka Gamage, Shahid Bahaudeen, Aqeel Jamaldeen.
Officials: Johan Taylor (Director of Rugby), Bilal Yousuf, Asanga Rodrigo, Dushantha Lewke (Coaches).
Follow @timesonlinelk
comments powered by

Disqus