Do you know what to do after O/Levels?
View(s):

Parents, remember when you were doing your O/Levels?

It was a confusing time in your life, wasn't it? In addition to growing up you had to make education decisions that affected the rest of your life. And there was very little professional advice. Yes, your parents, teachers, and others in your life who cared for you certainly tried their best to help, but in many cases they were unable to provide the exact information you needed. Your favourite teacher taught history. Your father was a respected doctor and your brother a successful lawyer. How could they advise you on the difference between Mechanical Engineering and Industrial Engineering? And there was no professional career guidance at school with respect to international careers and education paths.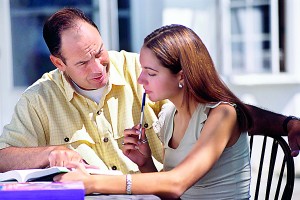 Well, things haven't changed that much. In fact, if anything today's world is more confusing. Young people today have countless new careers to choose from (Engineering alone has over 100 related career options) and there is an incredibly wide range of education paths compared to the number of options their parents had. And, unfortunately, high schools still lack the resources to provide professional career guidance with respect to today's new and global careers. The reality is that today's children face a much greater range of choices and more confusion than their parents.
However, one fact remains. Before choosing an education path (which A/Level programme or stream, which college or university programme, etc.), students should have a clear idea of where they are going, of their destination.
Selecting an education path after O/Levels without an idea of what one is going to do is like getting on an airplane without knowing the destination – there might be a better flight or you may have even selected a completely wrong destination for yourself. Students and their parents should get sound, professional career advice BEFORE selecting an education path after O/Levels.
Fortunately there is help. CAREER GUIDANCE! Organized by ANC Education. ANC has brought together a select group of experts to give students and their parents professional, real-life information about jobs and careers. These professionals are working in the very fields that your son or daughter might be thinking about. What is Engineering all about? What do doctors really do and what are the options in medical field? What's a day like in the life of a software professional? What does a psychologist do? What's work like at an NGO? How does one become a successful Entrepreneur? These are some of the question from many.
The information you and your children receive though our career guidance will help you both select the right stream or program if they go on to A/Levels and it will help you plan ahead for college and university. For example, selecting the right A/Level stream might mean actual exemptions for certain subjects at university programs. And, how can you prepare yourself better for scholarships? How can a student decide between the many career fields to choose from? These and many more questions will be answered by the experts at our career guidance sessions!
You are invited to contact Jani on 0777-517 517 or jani@ancedu.com to make an appointment and bring your child for a FREE career guidance session at ANC or you can visit us at ANC Education, 308-310, R.A. De Mel Mawatha, Colombo -03 and meet our career guidance experts.
Your child have a future after O/Levels…make sure it's the right one for him/her by talking to the career guidance experts at ANC Education.
Follow @timesonlinelk
comments powered by

Disqus