Edith Cowan University (ECU) is the place to be in
View(s):

Edith Cowan University (ECU), located in Perth, Western Australia, is a large multi-campus institution offering an outstanding environment for students with a combination of the latest facilities, award-winning staff and innovative and relevant courses with a practical, hands-on approach to learning.

Awarded university status in 1991, ECU has since developed innovative and practical courses across a wide range of disciplines, established a vibrant research culture and attracted a growing range of quality research partners and researchers, many working at the cutting edge of their fields. ECU has grown rapidly into a quality university that produces research at exacting international standards. This has been recognised with a place in the inaugural Times Higher Education 100 Under 50 list, which focuses on the best universities under the age of 50 years.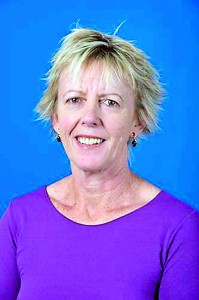 ECU has more than 27,000 students at both undergraduate and postgraduate levels. Approximately 5,500 of these are international students originating from over 70 countries. ECU is a comprehensive university which offers a number of niche degree programs by coursework or by research, including maintenance engineering and auto-sports engineering, aviation (pilots) and information security, journalism and broadcasting, biomedical science and marine science, sports science, fine arts and performing arts, events and hospitality management, banking and finance.
Students and graduates at ECU are identified amongst the best in the world, with many fulfilling critical roles in our society. Their outstanding achievements have been recognised throughout Australia and internationally through awards, grants, scholarships and prizes. Recent student achievements include:
Competing against 35,000 students globally, a team of four ECU students won the 2011 Google Online Marketing Challenge for the Japan/Asia-Pacific Region.
ECU's team Boomerang One were announced winners of the International Advertising Association (IAA) global student competition. With their Headquarters in New York, the IAA is represented in 76 countries.
ECU has a distinguished association with Sri Lanka. ECU has a strong partnership with the Australian College of Business and Technology (ACBT). Through our partnership with ACBT, students have the opportunity to study a selected number of ECU degrees in Sri Lanka or study a pathway program allowing them to complete ECU degrees in Perth Australia.
For more information, email international@ecu.edu.au or visit reachyourpotential.com.au/international
Awarded university status in 1991, ECU has since developed innovative and practical courses across a wide range of disciplines, established a vibrant research culture and attracted a growing range of quality research partners and researchers, many working at the cutting edge of their fields.  ECU has grown rapidly into a quality university that produces research at exacting international standards. This has been recognised with a place in the inaugural Times Higher Education 100 Under 50 list, which focuses on the best universities under the age of 50 years
Follow @timesonlinelk
comments powered by

Disqus