CIMA knowledge fast forward
View(s):

CIMA knowledge fast forward is a knowledge sharing initiative which strives to improve the conceptual clarity of the business community with regard to a core management/financial accounting or business related knowledge area, describing the concept, and explaining how it applies in practice.

Acting under pressure

Corruption has run businesses aground and destroyed democracies. We have seen it infest everything, including the sports we love. And yet, the greatest challenge of unethical conduct is posed by the global business arena.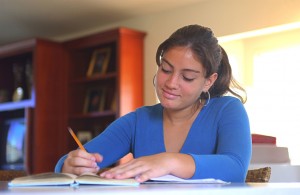 The race to the top grows more competitive with each passing day and consequently, the corporate world is a never-ending bustle to meet demanding deadlines and achieve targets. In the midst of this turmoil, there is a pressing need to ensure that the professional management accountant is not pressured to undermine the integrity of numbers.
Being the world's largest professional body of management accountants and offering the most relevant finance qualification for business, CIMA seeks to initiate a practical approach to the ethical challenges facing modern organisations, and introduce frameworks and models that can be used to counter such pressures.
The CIMA report, Acting under pressure – how management accountants manage ethical issues, which highlights areas where management accountants might experience pressure in the workplace, has been compiled with this very aim in mind. Based on the responses of 1,760 CIMA members and students from various markets and positions, the report concludes that a majority perceive their organisation as ethical. However, it is not a simple black or white classification, as the respondents themselves have highlighted that there are still pressure points.
The island's corporate world has its own refreshingly Sri Lankan identity in the ever-challenging global business environment and since the end of the conflict, our entrepreneurs have sought to increase local competitiveness in the international arena. And it is evident, today especially, that ethics and corporate social responsibility play crucial roles in this development. Countries across the world have by now realized the seriousness of risks to their reputation due to negative media coverage and the rise and power of social media. After all, social media has recently played a large role the fall of governments and the ouster of autocratic rule.
Transparency International ranked Sri Lanka 79 out of 176 countries in its Corruption Perception Index 2012, awarding the nation a score of 40. While this ranking is astounding and progressive, with Sri Lanka faring better than expected, the index highlights that there is still much to be done in the country. Sri Lankan businesses, would therefore find the report which includes the responses of 90 Sri Lankans insightful.
The survey data indicates that 80% of the organisations have guides or codes of ethics for staff, and highlights that 77% of corporations in Sri Lanka have such mechanisms. The data leaves the percentage of disciplinary action being taken against employees in Sri Lanka at 77% a little over the general percentage of 70%. However, the percentages of organisations at home which have made provisions for and have specific guidelines in relation to anti-corruption and means to report such incidents were not figures which we, as a nation, could boast of.
Pressure to compromise on an organisation's standards of ethical conduct were most likely in emerging economies and there are signs that Sri Lanka too has certain problem areas. To elaborate on this issue, data revealed pressure to compromise due to colleagues and in year-end accounts, management accounts and meeting deadlines as being slightly higher in Sri Lanka than when compared with the general score. Considering the current events at play in the corporate world, the information submitted by CIMA students and members in Sri Lanka signals a need for expeditious intervention or attention from the decision makers.
Another factor of significance was that twice as many students than members observed practices which violated ethical codes. Among both students and members who witnessed such ill-practices was a minority which did not report the deeds as they were not sure of how the complaints would be received. This is a clear indicator that there needs to be awareness on such matters and mechanisms. After all rigid legal provisions to crack down on such offenses would be futile if the sector is not aware of how to put it to good use.
Each business generation has its own set of issues that must be addressed and the prevalent entrepreneurs must also work to please environmentalists and activists. Those who responded to the survey were also strong believers of corporate social responsibility and emphasized that organisations should play an active role in mitigating global issues. The respondents were confident that their organisation would consequently benefit from such measures. So the 90 Sri Lankans, both CIMA members and students were confident the situation would be a 'win win' situation.
The overall findings affirm that the operating culture, support from management and transparent operations complying with both local and international regulations and norm are essential to support responsible business.
In light of the importance of the topic and its timely relevance, CIMA Sri Lanka will host a forum based on this report on 20 March 2013. The key findings will be revealed at the discussion that will be hosted by CIMA UK's Head of Ethics Tanya Barman. (Please contact Dinasha on 0112503880 ext 222 for more information about this event.)
Today's business leaders are those who can emphasise on creating the right environment and culture to facilitate sustainable growth. Remember, at the end of the day, only a good business stays in business.
Follow @timesonlinelk
comments powered by

Disqus