After your O/L's, STUDY IN MALAYSIA
View(s):

ANC Education Malaysian University Transfer Programme

If you have completed your O/L examination and waiting for results, you must be now wondering about the next step forward. The traditional pathway of doing A/L is the option which most parents and children tend to choose, where the child will wait for 6 months to get OL results and then go through a strenuous 2 years study period and a further 6 months of anxiety to obtain AL results and Z-scores. This whole process takes 3 years or more. During this same time period a student who has started university education, soon after O/L's have the distinct advantage of attaining the final year of the university study, hence head starting their higher education.
Understanding this opportunity, ANC Education brings the Malaysian University Transfer Programme, where students after O/L's can start a degree programme and complete up to 2 years in Sri Lanka and transfer to Malaysia to continue with one of the many reputed universities. Total cost of the programme will be only Rs.2.5 million. Students can study for majors in Engineering, Business, Medicine and Science, IT streams.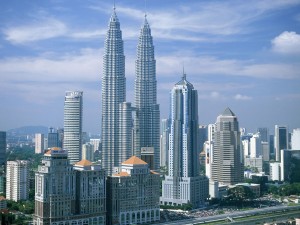 Through its motto of "education without borders", ANC Education has embarked on strategic partnerships with 8 of Malaysia's premier education establishments namely: INTI Univeristy & Colleges,Taylor's University, SEGi College, IMU, NILAI College,Swinburne, Curtin and KBU. With them ANC offers Malaysian University Transfer Programme for students who want to study in Malaysia and qualify from a reputed British, Australian or American University in one of the state-of-the art campuses. After completing ANC transfer programme students can transfer to those universities to continue their studies or ANC Education can assist you in getting direct placements to any of these universities.
Malaysia is an exciting destination for international students with over 100,000 international students at present. Students are given the opportunity to earn an Internal Foreign Degree from UK/Australia or USA.
Lower Tuition Fees & Cost of Living – In Malaysia international students have the opportunity of pursuing an globally recognized degree up to one fifth of the tuition fees of the program's home country. Living costs approximately $250 -350 per month which is very much similar to the Sri Lankan living cost.
Fantastic Student Life –Not just studying student has a many things to do in their free time. Malaysia's entertainment field has a wide array of choices to suit students' varied interests. Cinema, Sports, theme park, shopping malls, etc.
International Standards – In Malaysia student get a chance to experience the international standards in living, education, facilities and even life style. Malaysia is to be upgraded as a developed country by 2020 and facilities and infrastructure, one get to experience in Malaysia is international level as in a developed country.
World Class Facilities – All the programmes are conducted in state –of – art campuses run by the colleges which have best facilities with science & engineering laboratories, e-resource centers, libraries, recreational centers, accommodation and hostel facilities with ample space.
Easy Visa Process – Not like studying in other countries, Studying in Malaysia does not require finance to be shown in advance for visa processing. Students apply through the University for a Student Pass.
Closer to home – It takes only 3 hours for one to travel from Sri Lanka to Malaysia and with reduced rates offered by air lines like Air Asia , the air travel cost is far lower than traveling to other destinations. With this benefit, parent and the child get the chance to visit each other more often.
Call us on 077 38 444 38 and visit us to choose your study destination and the course of your choice. We will assist you to take the first step in achieving your academic goals.
Follow @timesonlinelk
comments powered by

Disqus