Monash University Foundation Year Programme
View(s):

The academic bridge for students to transition successfully into  undergraduate studies at Monash University and other Universities

With the focus of offering excellent academic paths to students, ANC has once again commenced enrolment for Monash University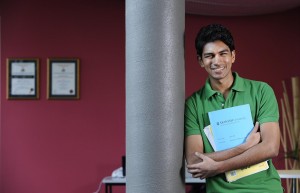 Foundation Year (MUFY) which will begin in April 2013 at ANC, for students who have completed their ordinary level examinations.
On completion of the Foundation Year, students are eligible for entry into first year of all Monash University degrees open to international students, including Law, Medicine, Pharmacy, Science and IT. Not only Monash University, students can access any Australian university or Majority of Malaysian and Newzealand universities with MUFY program. MUFY is recognized as a university entrance qualification in many countries such as UK, Malaysia, Newzealand, Singapore, Canada and USA.
The curriculum of MUFY encourages analytical and critical thinking while the method of continuing assessment focuses on the application of knowledge therefore it prepares the student for the education system once they start the degree.
Furthermore, completion of MUFY is also a foundation to enter other top internationally recognized universities due to the recognition and acceptance for courses offered at Monash University, being one of the leading campuses in the world.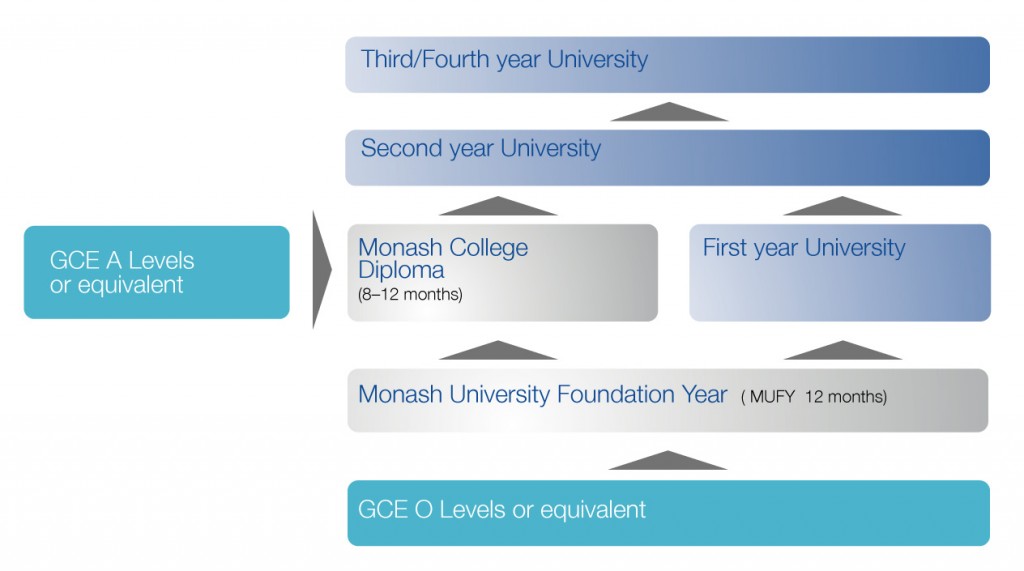 For a student who is planning to start higher education in an international university the MUFY comes as a great advantage since the course can be completed within one year and you can start while pending O/Level results. Therefore, you are given a chance to graduate at an early age and save a few more years for further higher education or to start your career and gain experience. Through MUFY students are given an opportunity to prepare for university teaching methods, styles and techniques which are very much different to the primary education system in the country. Students are also able to polish their English language skills required for university studies through the course.
The Monash University Foundation Year helps you make a smooth transition into university by developing your study and learning skills to prepare you for success. Call us on 077 38 444 38 for further information.
-ANC is the only provider of the Monash University Foundation Year (MUFY)
Programme in Sri Lanka
-Equivalent to Australian Year 12
-Regarded as "Year Zero" of Monash Tertiary Education
-Recognised by all Australian universities, branch campuses of Australian universi
ties in Malaysia and other private Universities
-Flexible length of study through modular teaching and learning
-Offers smooth academic and cultural transition to an Australian university
-Option for careers in medicine, pharmacy, business, information technology, engi
neering, science, communication, arts and many other disciplines
-Assessment by coursework and examination
Follow @timesonlinelk
comments powered by

Disqus