"Court visits are exciting," say APIIT Law students
View(s):

"I thought it was an amazing and wonderful experience. We got familiar with the proceedings of the High Court."

Benazeer Hassan, Law Student at APIIT

APIIT Law School organizes regular court visits to give students an opportunity to follow actual court proceedings so that they learn in practice how courts in their country function.

Students get a chance of seeing cases being argued in the High Court, Court of Appeal and Supreme Court of Sri Lanka.
Before setting out on a court visit students learn about the court structure in Sri Lanka.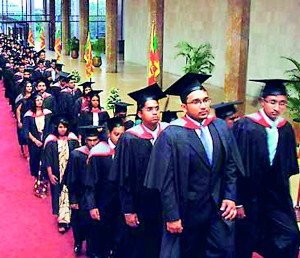 They get exposure on the workings of the High Court – which is a Trial Court of the original jurisdiction.
Here students are able to follow a criminal trial relating to a serious crime such as rape, murder, narcotics or offences under the Prevention of Terrorism Act.
While at the Court of Appeal students got the chance of watching proceedings relating to the appeal of a verdict or sentence in cases of murder.
At the Supreme Court they followed a number of Fundamental Rights cases brought under Article 126 of the Constitution and also appeals from the Court of Appeal.
Prior to these visits the students familiarized themselves with the facts of the cases they were to follow in court.
At the end of the court session they were sometimes fortunate enough to speak to the Counsel who were representing the two sides.
The students learn about the significance of the special attire of the Judge, Police Officer, Crier, Jury and Counsel.
The students are briefed before they go to court on court room behaviour.
They get clear instructions that they can observe the proceedings silently and respectfully but cannot ask questions or react to whatever is being discussed.
Also they are made aware that they cannot speak with the accused or the witnesses. However, after the proceedings they could speak informally with the Prosecutor and the Defence Counsel.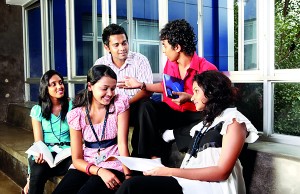 Before embarking on this practical learning exercise students get a grounding on the rudiments of the concept of Contempt of Court.
They are exposed to the facts of Morris v Crown Office, where students sang and shouted slogans in Welsh language and disturbed and interrupted the proceedings of court.
The case of Reginald Perera v King is used by the Law School to teach students the instances where acts done can bring a court or judge to disrepute or something calculated to disturb the orderly conduct of court.
Visiting court and observing proceedings is invaluable to those studying law as the students get the opportunity of seeing for themselves how law is interpreted and applied in real life.
In the words of APIIT Law student Nethmini Perera:
"During court visits we noticed how passionate the lawyers were. They all had such individual styles with regard to proving points, manner of questioning witnesses and court etiquette."
Follow @timesonlinelk
comments powered by

Disqus