APIIT Graduate School
View(s):

A unique feature of APIIT MBA programmes: Foreign residential workshops
APIIT Graduate School was established with the aim of producing highly competent professionals who are globally competitive in the relevant fields and contribute to the socio economic development of the country. In order to achieve its mission, APIIT Graduate School offers up-to-date, internationally recognized Masters Degree programmes with curricula adapted to the needs of the local industry and commerce.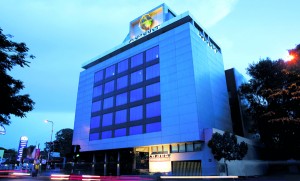 APIIT Graduate School is dedicated to providing a unique learning experience to students characterized by overseas residential workshops, experiential education and global networking opportunities. In line with its mission of transforming professionals into industry leaders, APIIT MBA students were given the opportunity attend a foreign residential workshop conducted in Malaysia. Students following the Staffordshire University MBA programmes in India, Sri Lanka and Malaysia participated and contributed to these workshops. Participants have been given the opportunity to meet business industry leaders and share best practices. One of the APIIT Lanka MBA students had following to say.
"We have been fortunate enough to listen to very good resource personnel who provided some important and mind triggering information, which I feel would help us in and also guide us through our academic studies"
Apart from the foreign residential workshops in Malaysia, APIIT MBA students will also be given the opportunity to participate in two other foreign residential conducted in the Czech Republic and UK. The foreign residential workshops workshops are an optional feature of the MBA programmes and students have the option of selecting any of the above foreign residential workshops that suits their financial and time commitments.
Features of APIIT Graduate School
Internal British Masters Degree: At APIIT Graduate School, students will be studying for an internal British MBA or MSc qualification. MBA programmes from the Business School and MSc Programmes from the Faculty of Computing, Engineering and Technology are internal degrees from Staffordshire University, UK. All Masters Awards are closely monitored by Staffordshire University to ensure that the quality standards are maintained.
Flexible Programme Delivery: Postgraduate programmes are offered on a semester basis and provide a flexible study pattern. Modules are delivered during two weekday evenings and one weekend over a 12-week semester. In a semester students will follow two modules each having 36 contact hours. Generally students are given one week for revision before the final examination or course work submission. Students are further encouraged to carry out independent studies leading to the completion of continuous assessment and coursework.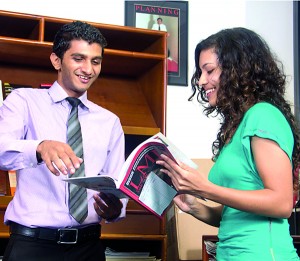 Academic Faculty: APIIT Graduate School has an excellent panel of lecturers who offer a stimulating and challenging learning experience. Our full-time faculty is supplemented by visiting lecturers, experienced industry leaders and experts.
Industry-based Dissertations: The research work is an integral part of the Masters programmes and is closely supervised by faculty members from APIIT-Sri Lanka & APIIT-Malaysia. Students are encouraged to complete an industry–based dissertation that is directly relevant to their work. Training on research methods will be provided to enhance knowledge and understanding of research.
Excellent Student Support Services: The APIIT graduate School provides a supportive study environment. Students are provided with individual assistance on academic matters through our mentoring system. In addition, personal supervisors are also assigned in relation to their dissertations. Furthermore, students will have access to a range of Staffordshire University services including access to comprehensive online research databases.
For more information visit APIIT city campus at No. 388, Union Place, Colombo 2 or call 0117675105-8. Register now for the Sept/Oct intake.
Follow @timesonlinelk
comments powered by

Disqus