The University of Greenwich, UK
Are you ready for September 2013
View(s):
University of Greenwich – strong industry links, research excellence, and vibrant international student community.
No.1 university in London for teaching excellence (Sunday Times Guide 2011)
The University of Greenwich is a fantastic place to study, and the excellence of our teaching is widely acknowledged, But we've more than that to offer you…. Our objectively we are making a better University, a University fit for the 21st Century and the needs of modern research, education and society in general, considered undoubtedly the best University to "Enjoy Education."
Why choose us?
- We're the top University in London for teaching excellence with great teachers and have produced great students.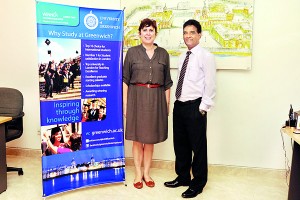 - We're ranked fifth in the national green league table for Universities
- We have won three Queens Anniversary Prizes for higher and Further Education
- We are the top ten choice for International Students
Excellent Graduate starting Salaries
- Attractive Scholarships for the entire period of studies
It's not all about Studies: meeting new friends and enjoying social life is part of what University is about: ON or OFF campus, you'll find plenty to keep you entertained.
The key to success lies within your ability to create new knowledge, discover new ideas and finding new ways of staying ahead of competition, and thus we intend fulfilling this objective, while nurturing tomorrow's leaders.
"ONE TIME INVESTMENT FOR A LIFE TIME SUCCESS"
Joanne Wall International Recruitment Director would be visiting Sri Lanka for the British Council Educational Exhibition in February 2013 and thereafter would visit Sri Lanka once again in May 2013 and July 2013 to offer spot admissions and personal Interviews at the offices of the only authorized representative International Placewell Consultants; 93 Thimbirigasyaya Road; Colombo 05; tel; 2593266/0773060841/0713266202; web; www.ipclanka.com email; ipclanka.com
Pasan Thilakasiri, A past pupil of Royal College Colombo is probably the youngest Graduate at the age of 18 years,from the University of Greenwich to obtain a first class in BSc Hons Computing, is now following his Masters in Information Systems Management at the University of Greenwich UK, Pasan considers himself very fortunate to have got the opportunity of enrolling with the University of Greenwich directly to the final year of the BSc Hons Degree in Computing thanks to the efforts of the local representative Mr Rohan Wijesooriya and the International Recruitment Director Ms Joanne Wall who went out of their way to ensure that I join the university.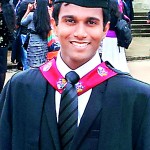 Nevertheless, I would like to say that it has been a wonderful experience studying at this University and would like to recommend the quality of teaching and facilities offered as exceptional. The accommodation facilities offered to International students is of a very high standard, the academic staff would go beyond expectations to assist and ensure that you are competent with your studies. I would wholeheartedly recommend the University of Greenwich for your academic endeavours.
PALINDA PERERA A past pupil of D.S.Senanayake College Colombo,Born with an interest in Animals and Nature, having completed a Diploma in Bio Diversity Management at the Colombo University and spending 8 years in voluntary environmental education as a young Biologist, obtained a direct entry to the second year of the Degree programme. a recent graduate to obtain a class in BSc Hons Environmental Sciences is now preparing himself to follow the MPhil at the University of Greenwich, He states that he enjoyed his period of studies at the University and the opportunity to meet and socialise with students from such a wide range of nationalities has been a tremendous experience. The tutors and academic staff are very friendly and supportive to students. Moreover, the fact that we had so many Sri Lankan students studying at the University made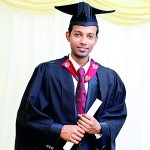 us feel so much at home. I would undoubtedly recommend the University for your Higher Studies as it is cost effective as well as qualitative.
Programmes offered
The university offers a wide range of undergraduate as well as postgraduate programmes in the following areas of study;
Accounting & Finance/Agriculture and Food Science /Architecture & Constructions/Art & Design/Business/Computing/Criminology/ Drama & Performing Arts/Earth & Environmental Science/Economics/Education/Engineering/English/Event Management/Health/History/Law/Marketing/ Mathematics & Statistics/Multimedia/Nutritional Sciences/Pharmacy/Philosophy/Politics/ Psychology & Counselling/Public relations/Science/Sociology/Sports/Tourism, etc
AUTHORISED REPRESENTATION IN SRI LANKA
The University of Greenwich is solely represented by INTERNATIONAL PLACEWELL CONSULTANTS the only authorized official representative in Sri Lanka which is headed by the Managing Director Mr. Rohan Wijesooriya, who has successfully guided and assisted over 1000 students for the last 8 years in the area of Career Guidance, Counselling, and visa documentation, which are offered Complimentary to all applicants.
Mr. Wijesooriya would be pleased to offer his guidance to all interested students to join the University of Greenwich if they could e-mail their request to ipclanka@yahoo.com or contact him on 0773060841/0713-266202/2593266 and visit their local office at 93, Thimbirigasyaya Road, Colombo 5.
TO MAKE THE RIGHT DECISION, CONTACT INTERNATIONAL PLACEWELL CONSULTANTS.
UNIVERSITY OF GREENWICH- WE TEACH SUCCESS
Follow @timesonlinelk
comments powered by

Disqus