MGU Affordable BSc (Biotechnology) BBA & MBA at EIPEL
View(s):

European Institute of Professional Education (EIPEL) known as EIPEL Campus is renowned for providing education through delivery of innovative study programs & unmatchable teaching for many years in Sri Lanka.

EIPEL firmly believe that access to quality higher education should be available to all. Hence, EIPEL offers it's programmes at truly affordable fees giving opportunity to many students who miss entry to government universities or unable to study overseas in a foreign university due to financial or social constraints, to realize the dream of qualifying with a recognized bachelor degree in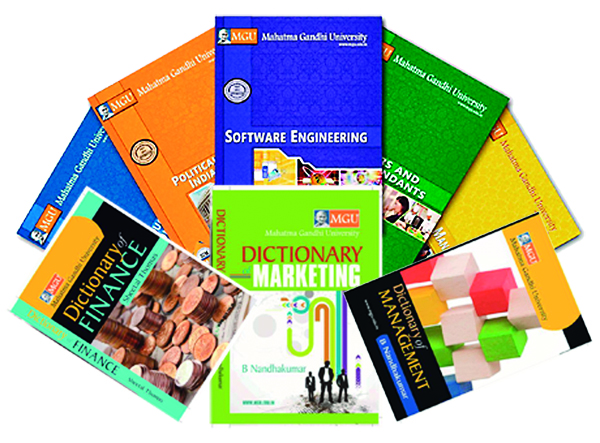 Science, Business or Commerce. Bachelor Degree Programmes at EIPEL are delivered fully in Sri Lanka & gives the benefit to the student of enjoying the comforts at home with parental care while saving huge amount of money to parents & save foreign exchange to our motherland.
EIPEL is the authorised study centre in Sri Lanka of Mahatma Gandhi University (MGU) Meghalaya, India & some other foreign Universities recognized by the University Grants Commission (UGC) of Sri Lanka. MGU is listed in the International Association of Universities (IAU) & recognised by University Grants Commissions of Sri Lanka & India. Besides, MGU is approved by the Distance Education Council (DEC) & Tripartite Committee of UGC-AICTE –DEC of India. MGU following the vision of Great Mahatma Gandhi to provide "Education for All" offers a unique learning model to students using modern learning methods with relevant modern curriculum.
Bachelor of Science (Bio Technology) is a programme for students aspiring to become Bio Technology Scientists & BSc (Biotechnology) is the stepping stone towards such aspiration.
Biotechnology (sometimes shortened to "biotech") is the use of living systems and organisms to develop or make useful products for Commercial use or "any technological application that uses biological systems, living organisms or derivatives there of, to make or modify products or processes for specific use" (Source: UN Convention on Biological Diversity).
The Bachelor of Science (Biotechnology) is a three years interdisciplinary programme straddling science, medicine and information technology, with a strong industry focus. Biotech graduates will find vast career opportunities in Pharmaceuticals industry, Research Laboratories, Agriculture, Food Technology, Government Scientific Regulatory Bodies etc. On completion of the BSc (Biotechnology), students could opt for further studies in to Master of Science or PhD to reach their full career potential as a biotechnology Scientist.
Bachelor of Business Administration (BBA) degree on offer at EIPEL is a three years programme, for students who wish to study on class room learning mode or purely e learning mode .
The degree is designed to give a broad knowledge in functional areas of business organizations and their interconnections. BBA programme thus expose students to a variety of core subjects in Business Management. Besides, the degree also develops the student's practical managerial & communication skills and decision making capability.
The most unique benefit in this programme is that student could earn interim qualifications such as on completion of the first year qualify with Diploma in Business Administration & completion of second year Advanced Diploma in Business Administration without having to wait for all three years for graduation.
Master of Business Administration (MBA) is delivered over two years with dual qualifications options. On completion of the first year students will qualify with the Post Graduate Diploma in Management and completion of the second year will qualify for the MBA.
The fee for the entire program is only Rs.300,000, payable in instalments. The program is designed for busy executives with lectures , access to MGU learning management system, downloadable e books, free dictionaries on different subjects and many other benefits. Busy executives with time constraints to attend lectures may choose E Learning mode. Registrations are in progress for all programs for July intake & for more details may call 072 7913648. Lectures at EIPEL are delivered by eminent panel of Professors & Lecturers with vast experience in teaching locally & internationally.
India is well known for providing high quality education & any person who earns a degree from MGU, India will stand above their peers due to its globally focused curriculum of courses leading to careers globally.
Follow @timesonlinelk
comments powered by

Disqus