Study Medicine in Eastern Europe
English medium Medical degree under Rs. 4 million total fee
View(s):
When we speak about studying Medicine abroad what comes in to your mind? Its expensive? Out of budget?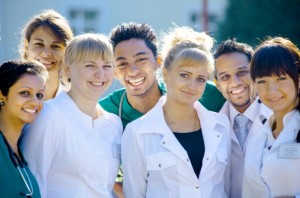 Many Sri Lankan students are denied their dream and opportunity to become a Doctor due to the lack of opportunities for Higher Studies in Medical Education in our country and their ambition remains a dream unfulfilled. But today Sri Lankan youth has been exposed to one of the best opportunities through PATHE Study Medicine.
Vitebsk State Medical University (VSMU) in Belarus
Vitebsk State Medical University (VSMU) is located in the city of Vitebsk in Belarus in east Europe. Minsk is the capital of Belarus. Vitebsk is one of the 3 main cities of Belarus. The distance from Minsk to Vitebsk is about 300 kms. The International Highway from Moscow to Europe runs across Belarus and passes through Minsk and Vitebsk as well. It takes only a mere 2hours to travel from Minsk to Vitebsk motoring on this highway.
Vitebsk State Medical University was founded in November 1934 and started enrolling foreign students in 1981. Since then more than 1250 foreign students, including over 150 from Sri Lanka have graduated from here. Presently more than 5000 students, both local and foreign, including over 200 Sri Lankan students admitted by PATHE Study Medicine, are studying here.
Furthermore the graduates have the option of entering overseas Medical systems. VSMU is fully recognized by WHO (World Health Organization), GMC (General Medical Council) – UK, AMC (Australian Medical Council) – Australia, ECFMG (Education Commission for Foreign Medical Graduates) – US and Canada. VSMU graduates are eligible for sit for the respective examinations of such medical systems.
On top of all these facts, a European medical degree from a worldwide recognized state medical university is closer than we think. VSMU Medical degree is very affordable and have the option of making PAYMENTS ON ANNUAL OR SEMESTER basis. The moderate tuition fees with affordable living cost makes VSMU as the No.1 choice for students seeking high quality and affordable medical education
Truly Affordable Medical Education
PATHE Study Medicine provides an unmatched student support system including Student Visa, University Admission, Student housing, Airport pickup and transportation, and host of other support services which gives a relief for many parents who needs an assurance with their child's future education.
Today PATHE Study Medicine is the only provider with on-site Sri Lankan staff that can assist students and parents. All these are provided at an affordable cost for many Sri Lankan students and parents. The moderate tuition fees combined with affordable living cost makes PATHE Study Medicine the No.1 choice for students seeking high quality education.
Intakes are now open
PATHE Study Medicine has already started accepting the applications for the next intake August 2013.
Furthermore, PATHE Study Medicine is duly accredited by all the above Medical Universities as its official representative in Sri Lanka & if your interested to take an appointment to be counseled, please call us on 0777 662233
Follow @timesonlinelk
comments powered by

Disqus