Live-Study-Work in Australia!
View(s):

Australia is a safe, friendly and harmonious country. It is exciting and vibrant, there is so much choice in selecting where to live, where to work and where to relax and holiday. The infrastructure is well developed and all major cities, regional locations and country areas are well serviced by up to date public transport systems. Some of the best hospitals and health care facilities are in Australia and much of the latest research and breakthroughs in medical science are located in Australia.

Apart from the well known capital cities of Sydney, Melbourne, Perth, Adelaide, Darwin and Canberra there are very large number of regional cities that also have a lot to offer the traveler or student. Australia is home for over 51,000 Sri Lankans, It is the largest Sri Lankan expatriate community.

Melbourne is Victoria's capital city and the business, administrative, cultural and recreational hub of the state. It is a sophisticated city in the south-east corner of mainland Australia inspires a deep passion in those lucky enough to live there. Melbourne is filled with a staggering choice of restaurants, funky boutiques, café-filled laneways, unbeatable galleries, luscious parks and village-like inner suburbs, each with its own special character. It is no huge surprise to residents that their city has consistently been named in an international poll as the world's most livable city.

Today, Australia is considered to have one of the most resilient, high growth economies in the world. It is ranked the 4th fastest growing economy with a GDP growth of 2.3% in the world only behind to China, India and Japan. Per Capita GDP (PPP) Australia is ranked fifth in the world (IMF 2011). Consequently, the standard of living in Australia is considered to be high in comparison to many other countries. Australians have a love affair with the arts, sports and the outdoors. With a temperate climate, beautiful landscape and political and economic stability, Australians really have a quality of life to be envied. Over the last decade, Australia's strong economic performance has resulted in significant economic growth, low inflation, low unemployment and low interest rates. The Australian economy is open and competitive, aided by a dynamic private sector and a skilled workforce.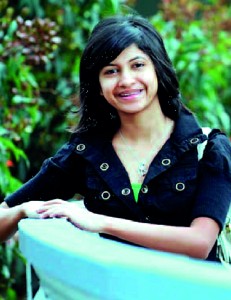 An Australian education is a truly international experience. Australian universities are linked to institutions in more than 100 countries and academic staff members are recruited from abroad. After graduating in Australia, you will be able to work in companies around the world.
The Australian Student Visa
International education is one of Australia's largest export sectors generating income of AUD 16.4 billion in 2010-11. Since the previous student visa regulation did not permit much students in to Australia the government has reviewed the systems to make Australia a preferred destination for international students.
Improved work entitlements Before March 2012, international students were able to work up to a maximum of 20 hours per week. This has been changed to a more flexible 40 hours per fortnight during session and they are able to work unrestricted hours during course break. This allows students to not only cover their living expenses but opting to work during holidays could also contribute towards their university tuition as well thus making it an affordable option compared to US or UK.
"Streamlined Visa Processing" a new form of visa process for international Students opting for bachelors degree level will be assessed as though they are a lower migration risk regardless of their country of origin. This will to reduce the visa time processing.
Post-study work visa The government allows university graduates in Bachelors qualification to access to post-study work visa for of 2 years after the completion of 2 years of study in Australia.
Reasons why you should obtain an Australian Education
Australian research and innovation
Australian scientists and researchers have been responsible for major breakthroughs and technological advances around the world. The best known achievers have won international awards, including eight Nobel Prizes. Australian universities provide study opportunities in every major discipline, in individual and collaborative projects.
Excellence
Australia has an international reputation for excellence in all areas of education and training. Australian universities are widely known for the quality of their teaching and research. You'll learn from teachers who are experts in their industries and who can provide you with a sound understanding of your chosen field.
Quality Assurance
Australia provides international students with the most rigorous consumer protection in the world. In 2000, Australia introduced the Education Services for Overseas Students (ESOS) Act 2000. ESOS ensures that, in order to enrol international students, institutions must first meet requirements for registration.
All institutions which meet registration requirements are listed on the publicly available Commonwealth Register of Institutions and Courses for Overseas Students (CRICOS).
Australian Education system
The Australian education system has a strong international reputation and is known for its effective structure and innovative policy developments. Many other countries, eager to improve their own education systems, turn to Australia for advice.
Australia is home to some for the worlds most well ranked universities which also comprise the Group of Eight universities in Australia. The Group of Eight (Go8) is a coalition of leading Australian universities, intensive in research and comprehensive in general and professional education. The oldest of the Go8 is University of Sydney and the youngest and largest is Monash University
Monash University is Australia's largest and most internationally focused university. It is among the Top 100 ranked universities in the world *. In addition to its six Australian campuses in and around Melbourne. Monash also has offshore campuses in Kuala Lumpur, Malaysia and Johannesburg, South Africa and soon in Suzhou, China.
Monash College is a fully-owned subsidiary of Monash University and provides a guaranteed pathway to Monash University and many other Australian universities.
ANC Education the leading provider of private tertiary education in Sri Lanka has been the sole provider of Monash College programs in South Asia since 2007. ANC, in collaboration with Monash College in Australia, offers both local and international students accredited undergraduate diploma programs that lead to the second year of selected destination degrees in the Monash University faculties of Business and Economics and Engineering. Students have also been able secure places at Universities such as Deakin, Swinburne, La Trobe and RMIT.
ANC also offers the Monash University Foundation Year (MUFY) which is an academic bridge between the student's current qualifications and commencement of their undergraduate studies at Monash College or Monash University. In the recent past, the MUFY program has become acceptable by all Australian universities as an entry qualification to their undergraduate degrees.
Make an appointment now to obtain details regarding Australian Universities and the degree opportunities thereafter by calling 0777662255. In joining the MUFY program after O/Levels students can be years ahead of the others. The Australian University Transfer Program – a bold step towards making your dream into a reality!
*QS World University Rankings (2011-2012)
Follow @timesonlinelk
comments powered by

Disqus