90 per cent first attempt exam pass rate at Knowledge Base Business Studies
View(s):

With a close to 90 per cent first attempt pass rate for exams, and free access to classes for those taking their exams a second time, it is no wonder that up-and-coming ACCA, CIMA, ICASL and ICAEW affiliated institute the Knowledge Base Business Studies (KBBS) is proving to be a firm favourite with Sri Lanka's student population. Further, its reputation is also helped along by the institute producing a large number of ACCA accredited members, along with its more than 16 ACCA and ICASL prize winners to date.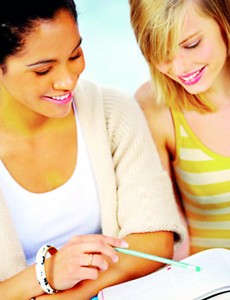 Lending further credence to this track record is KBBS's all-star panel of lecturers who make it virtually impossible to not pass one's exams with flying colours. One example is rising star in financial education Nalaka Niroshana, who teaches Performance Management (F05) and Financial Management (F09), for the ACCA UK tract. Not only does Mr. Niroshana have a proven track record spanning seven years in the financial education field, but he also has the background of a well regarded professional accountancy career at one of Sri Lanka's top Public Listed Companies (PLCs). Additionally, he also currently heads the strategic corporate planning function at one of the country's pioneering diversified conglomerates. With a Bachelor of Science degree from the University of Sri Jayewardenepura, Mr. Niroshana is, additionally, a member of the Chartered Institute of Management Accountants UK, and he is also presently reading for his Master's Degree at a leading university in Sri Lanka.
Importantly, apart from these easily apparent benefits, KBBS also offers students the opportunity for part-time employment and the on-the-job training that comes along thanks to KBBS's parent, the Blue Ocean Group, which is a Platinum Employer with ACCA, a Training Partner with CIMA and a Strategic Level Training Partner for ICASL.
It also offers a number of valuable study resources, such as up-to-date study, and online, materials, wi-fi for students to browse the internet, 24-hours-a-day, seven-days-a-week, and a vast number of reference books in the field of accountancy. The institute has also attempted to make the lives of its students even easier with a number of flexible payment schemes, to assist students in paying their fees, as well as a state-of-the-art Computer Based Exam centre, for online examinations. KBBS also provides several special offers for students who have excelled at the A/L examinations and University students. For more information, call Razit on 0777-554557.
Follow @timesonlinelk
comments powered by

Disqus