Ancillary Courses offered at American College of Higher Education
View(s):

Are you familiar with this website? It is no other than American College of Higher Education, a renowned name in the field of Education. ACHE is a pioneer Higher Educational institute in Sri Lanka and proved 18 years of academic excellence. It is now the international off-campus of Broward College, Florida, USA and approved by the accrediting commission on Colleges and schools, the Southern Association on College and Schools (SACS) USA.

The American College of Higher Education (ACHE) has several campuses located in many parts of the country; namely, Dehiwala,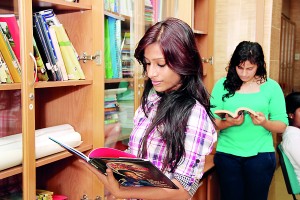 Negambo, Kandy,Kurunegela, Galle and Matara. In addition American College of Higher Education has established information centers at Ja-Ela, Katubedda, Akurana and Kegalle to provide educational guidance and counselling to prospective students and interested parents.
Teaching Standards of American College of Higher Education is unmatchable. The student-centered teaching and the academic opportunities available at American College of Higher Education supports students to broaden their knowledge and to gain lateral education to be flexible in adapting in any environment outside their major field of Education.
The student population at American College of Higher Education includes from all communities and foreign nationalities, which gives them first hand experience in ethnic harmony. This gives them opportunity of living and working together in a multinational environment which helps them to become versatile leaders in multi-ethnic environment.
American College offers Degree programmes in many disciplines. In addition there are ancillary courses in various fields, such as Tourism and Travel to Psychology, Marketing and Advertising, Teaching, Spoken English and grammar, Advanced English and Information Technology. The courses in these fields vary from Certificate, General Diploma to Advanced Diploma. The ancillary courses are held mostly during weekends so that not only the school leavers but also the working people can join the courses on achieving their goals of becoming professionals in the field of their choice.
With the expansion of facilities for Air Craft Engineering, aviation has attracted the attention of young generation. The Diploma offered in Aircraft Maintenance Engineering and Tourism, Travel and Flight Services at American College of Higher Education, is to provide pathway for those interested.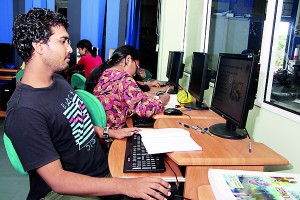 Information Technology has become a field where new programmes come to light regularly. For those we have the Diploma in Information Technology specializing in four different fields: Programming, Networking, Multimedia and Web Designing and Development.
Marketing, Management and Advertising are fields which grow vividly everyday. Diplomas in Organisational Behaviour and Human Resource Management as well as Edexel Higher National Diplomas in Marketing, Management and Human Resource Management are thus introduced as special programmes.
Educating the child is the most important step in one's life since education begins here. The Diploma Course in Primary Teacher Training and the Advanced Diploma Courses in Counseling and Psychology, Early Child-hood Education, Primary Teacher Training and Child Psychology would no doubt help those engaged in this field. In addition, at American college of Higher Education the Psychology courses are offered to students at certificate, Diploma, Higher Diploma and Degree levels.
Vast number of English Courses is offered at American College of Higher Education. Spoken English and Grammar is offered at certificate level for the beginners. Successful Completion of the Certificate level gives the opportunity to engage in Diploma in English in six Levels. Diploma in Business English is offered in addition to the above mentioned English courses. Further IELTS ,SAT and TOEFL Classes are held for those who wish abroad education and employment.
As a social responsibility American College also has offered many scholarships for students who come from lower income families in various parts of the island. A special scholarship for 28 students for English and Computing courses was handed over by the American College to the Chamber of young Lankan Entrepreneurs (COYLE) which had its sing along event organised by the COYLE Ladies Chapter (CLC). This scholarship was distributed to the students from Matara to study English or Computer courses free of charge at the Matara American College center.
Follow @timesonlinelk
comments powered by

Disqus