With a try in his pocket du Plessis relaxes
View(s):

By Alvin Sallay from Hong Kong

First, some breaking news. The Sri Lanka Rugby Football Union has asked South African Ravin du Plessis to take up the position of chief executive officer as well as national coach of the local governing body.

I have it from the horse's mouth itself. Leaving Colombo to my second home, Hong Kong, early last Saturday, who do I bump into in the Serendib Lounge other than the man of the month himself, Du Plessis.

The South African was spotted coming out of the 'Ayurveda' centre where business class passengers can get a free 15-minute massage, head or feet, before they embark on their journey. Du Plessis looked the picture of relaxation.

Unsurprisingly, for there is nothing like a little tweak to the toes or a soothing scalp rub to wipe away all the tension. But in addition to the comforting reflexology, he was also a man at peace with the world, his mind uplifted by the achievement of the Sri Lanka rugby team which had qualified for the Asian Five Nations Top Five competition next season.

"I was asked if I want the job of CEO and national coach," said du Plessis when asked what next for him on the horizon. He hastened to add that he hadn't made a decision although one was expected of him by next month.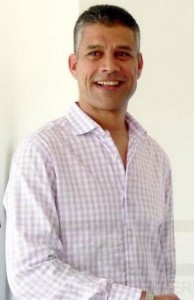 It is suspected that his trip to Dubai partly came about because he wanted to discuss his short-term future with his wife who is based in the Emirates working for HSBC.
Let's hope the answer is yes. Sri Lanka rugby needs a person with an expansive knowledge of the game – and by this, I don't only mean how to play it – someone who can put in place a broad-based programme which will address all aspects from grassroots to national level.
Using Hong Kong as an example, I look at George Simpkin (a familiar face to Sri Lankan rugby fans) who was appointed in 1988 as technical director of the Hong Kong Rugby Football Union, as the man who started it all in the former British territory.
Simpkin, who had just coached Fiji to the quarterfinals at the inaugural World Cup, was approached by far-sighted HKRFU officials to put in place a development programme which would help raise the game and its profile. The seeds Simpkin sowed back then are flowering now with the game robustly alive from mini-rugby to tertiary level.
Sri Lanka and du Plessis is fortunate in that they don't have to start from scratch like Simpkin had to. The game has strong foundations in the country with a history dating back to the late 19th century – the first club was formed in 1879 and an All Ceylon side playing a touring team from New Zealand as early as 1907.
But while we have an impressive history to boast over an arrack and soda, what we don't have is an equally impressive resume when it comes to results at the national level.
Sri Lanka's most abiding memories are the 1984 Bowl-winning team at the Hong Kong Sevens lead by Hisham Abdeen, and the 15-a-side team which reached the final against Japan in the now-defunct rugby Asiad back in the 70s. That too, there are tales that the draw was fixed to allow Sri Lanka easy passage into the final.
But there is a paucity of glorious tales to reminisce over and this is something the present rugby administration is hoping to address. And who knows, the steps taken today could one day lead to rugby having as much to boast as its cricketing cousins enjoy with the heady tale of Arjuna and Aravinda and the 1996 World Cup.
And du Plessis seems to have the right credentials to bring about this renaissance. He knows firsthand how passionate Sri Lankans are about the game. And this to a South African, is a must.
"They're passionate," du Plessis told the IRB in a recent interview. "Sri Lanka is one of the oldest rugby nations in history. They love their rugby and it's a question of putting a good programme up, setting up good structures, making them believe in what we do. We need to coach a style that suits them."
With an impressive resume which includes involvement as a coach in Super Rugby, du Plessis has already proven his worth. With barely three months at the helm, he transformed Sri Lanka into a lethal try-scoring machine as they romped past Chinese-Taipei, Thailand and Kazakhstan.
"I've coached Super Rugby, so for me it's about bringing a lot of structure to the team," he said. "It's running a good programme within the squad. We brought in player performance reviews, skill assessment and conditioning. We made sure that they were improving in their specific position and that we worked in units.
"It's more structure and style of play that was lacking. I looked at tapes from the last three or four years and there was no real structure. If you look at our tapes now, it's quite different. That is why we could put away our opposition with 40 points, scoring four tries, five tries, six tries."
A man of this proven calibre will be priceless as far as putting in place a clockwork administration to run the game. Incumbent president Asanga Seneviratne is a shrewd businessman but unfortunately for the game, he doesn't have the time to devote all his energies fulltime to rugby.
This is why a CEO is needed. Someone who will be Seneviratne's proxy and someone who shares the same dream that all Sri Lankan rugby fans have – of one day being able to hold their own in Asia.
The first step in the right direction has been taken with an offer being made to du Plessis. Let's hope his answer is "yes". Then we can start looking ahead to the future with hope.
Follow @timesonlinelk
comments powered by

Disqus