U.S Career Guidance Workshop conducted by Husson University Representatives for after A/L & O/L students
View(s):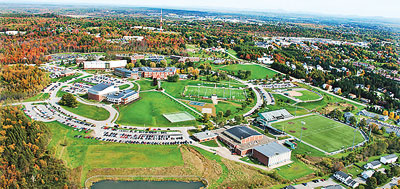 SAVE THE DATE! CAREER GUIDANCE WORKSHOP WITH HUSSON UNIVERSITY
Mr. Ryan Paul Lemon Director of International Admission of Husson University
Venue : ANC Auditorium
Date : 7th February 2019
Time : 4:30 pm – 6:30 pm
For Registrations : 076-998-9635
ANC Education has collaborated with several world-class universities since its inception in 2002, and ANC's unmatched expertise in US education is the result of our well-established partnerships with world recognized universities in the US.
Career Guidance Workshop with Husson University Representatives
ANC collaborates with Husson University to bring their university representatives to our shores opening doors for local students to gain immensely at the Career Guidance Workshop. The Career Guidance Workshop conducted by Husson University will present multiple perspectives from a business point of view as well as student perspectives by ANC's very own student studying at Husson University, Rakitha Malewana who received a full scholarship for his exceptional achievements. The Career workshop will cover 360 degree practical methodologies, learnings and viewpoints for students to be ahead of the game and ahead of the competition with a mind-set of always being career-ready while pursuing their higher education in Sri Lanka or abroad.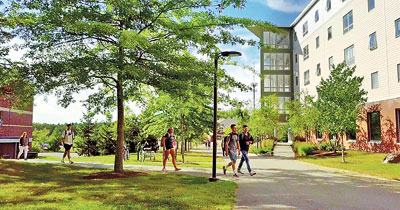 The opportunity to meet with Husson University representatives means that students can discuss their interests, degree majors and have one-on-one counselling to guide them with their academic pathways. Furthermore, they will be speaking on the various scholarships on offer, eligibility criteria and will cover a brief rundown of the SAT examination which is a prerequisite for entry into an American University to make the transition easier and also impart valuable career advice that will help secure employment in the United States.
Husson University, USA
Husson university is one of the most affordable and accessible universities and Husson prides itself in offering an outstanding education at an exceptional value. U.S. News and World Report recently named Husson as the #1 university with the lowest priced private university accredited by New England Commission of Higher Education (NECHE) and holds a number of program-specific accreditations.
Husson offers 72 undergraduate, graduate and professional degrees as well as a wide range of certificate programs; Biochemistry, Business Administration, Business and Liberal Studies, Communications Technology, Criminal Justice/ Psychology, Data Analytics and many more.
Since 1898, Hasson's education hallmark is the individual attention offered to every student. There average class size of 20 students allows them to receive personalized guidance and support from faculty and staff at every stage of their program.
Husson University offers Real-World learning
Husson university is all about preparing students to be career-ready from day one. Every degree program places high emphasis on infusing coursework with real-world learning opportunities to enhance student success. Over 95% of students receive at least one internship, practical or clinical experience. The result is that approximately 95% of Husson graduates are employed or in graduate school within one year of graduation.
The Career Guidance Workshop with Husson University Representatives is an excellent chance to learn about the unique transfer options of ANC Education with their signature '2+2', '3+1', or '1+3' transfer programmes allowing greater flexibility when planning to study abroad with the added comfort of being closer to home in the early years. Register today to Reserve your seat for the Career Guidance Workshop on February 7th 2019 at 4.30pm – 6.30pm at ANC Auditorium. For more information, please call 076-998-9635| visit us at www.ancedu.com| No.308 – 310, R. A. De Mel Mawatha, Colombo 03, or follow us on Facebook: https://www.facebook.com/ancedu/ and "ANC_Education" on Instagram.