Start your degree from a top Ranking Australian University Today Swinburne Degree Pathways only at NCHS
View(s):

Swinburne has an international reputation for quality research that connects science and technology with business and the community. The standing in a number of prestigious world academic ranking lists reflects the universities commitment to high-quality teaching and research.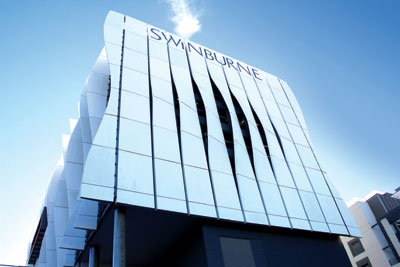 A Commitment to Development seen through Increase in Ranking
In 2018, Swinburne was once again ranked in the Young University Rankings, being placed at number 65 out of 250 institutions. The Young University Rankings recognises the world's top universities under 50 years old.
The 2019 QS World University Rankings ranked Swinburne in the world's top 400 universities, placing us in the top three per cent of universities worldwide.
Swinburne was ranked number 45 in the 2019 Top 50 Under 50 list, an index of the world's top universities under 50 years old.
The rankings are designed to assess universities in four areas: research, teaching, employability and internationalization.
Nawaloka College of Higher Studies
NCHS is a provider of globally recognised higher education qualifications. Located in the heart of Colombo, the NCHS campus consists of modern facilities, providing students with an international learning environment.  With a strong commitment to provide high quality education, NCHS offers distinctive benefits that are tailor made to suit the needs of each individual student.
Global Education Network
NCHS has also partnered with the global leaders in education, Ulster University, UK and the California State University Monterey Bay, California State University San Marcos, California State University Bakersfield, California State University Sacramento, California State University Northridge, California State University Fresno, California State University Humboldt and the State University of New York at Albany. This enables NCHS to offer a plethora of subjects to the students. The partnerships will eradicate most of the impediments that deter students from studying in Australia, UK and America.
Interactive Learning methodology
The study programmes conducted at NCHS are identical to that of Swinburne, Australia and its other partner universities, and follow the same curriculum, methods of teaching and evaluations, ensuring high quality and international standards. The facilities at NCHS are built according to the specifications of the partner universities, ensuring that the students have nothing but the best!
Industry-Informed and Industry-Engaged Education
These identical industry-informed and industry-engaged study programmes at NCHS are specially designed to combine rigorous academic studies with practical knowledge essential for the academic and career success of the students.
To learn on how you too can plan your future together with a prestigious Swinburne program at NCHS, call 0777 899 998/0115 899 998 or email info@nchs.edu.lk