Study MBBS/ MD in European Union RIGA STRADINS UNIVERSITY
View(s):

Giving ambitious to individual's entry into the highly intellectual professional world, we offer the best choice of your Medical Education in the European Union. This will be the best path to achieve student's dreams of becoming a Doctor. The admissions process is usually less stressful than universities in other countries where a large number of students apply for a limited number of available places in various universities of medicine.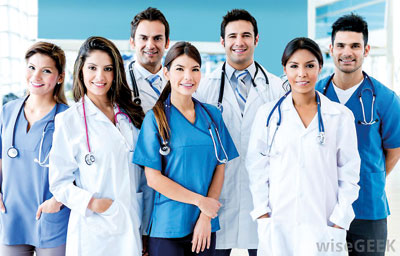 Riga Stradins University is the leading medical and healthcare university in the Latvia having over 25 years of experience in educating the international students of multicultural.
They do excellent pre – clinical training and they do maintain student oriented learning with balanced student – teacher ratio.
RSU also provide state-of-the-art medical education training equipment like "ANATOMICUM" with "cadavers". More importantly the Degree and the Diplomas they offer is been recognized World Wide. In RSU the fees and cost of living is very reasonable when compared to most of the other universities in Europe Union.
Upon the completion of the degree students can work as Medical Doctors all around the globe with a great reputation and also they can carry on their studies further too. The Degree provided by the Riga Stradins University is recognized by WHO, UNESO, Sri Lankan Medical Council (SLMC), Australian Medical Council (AMC), General Medical Council (UK), ECFMG (USA/Canada) and all around the world.
Students now can visit www.amc.org.au (Australia), www.gmc-org.uk (UK) www.ecfmg.org   (USA/Canada) , http://www.srilankamedicalcouncil.org/foreignuniversity.php (Sri Lanka) to check the recognition of these countries.
Grand Royal Education is the authorized representative for Riga Universities in Sri Lanka. There are many Sri Lankan and International Students who are currently studying at Riga Stradins University and who have graduated and do practice in the hospitals around the world.
Now Students get the best opportunity to study medicine in European Union with a very reasonable cost but highly qualified degree through Grand Royal Education.
Minimum Qualification for those students who wishes to apply for Riga Stradins University is 02 C's and 1 S in Advanced Level examination.
Benefits that you will receive by studying in EU through Grand Royal Education:
n Schengen Visa
n Student Resident Permit
n No IELTS needed
n Study and Work
n Course Fee starting from just as 2500 euros
n Special discount up to 50% for Transportation, Food and Entertainment etc.
n Student loan facilities
n No need of huge bank balances
n Minimum documentation needed
n Will be able to Study, work and settle in Europe.
Grand Royal Education will also offer:
n 20% off from the 02nd Years fee at Riga Stradins University for early Registration.
n Up to 50% Discount on the Service fee for early Registration.
n Up to 50% Discount on Good result Achievers.
Team Grand Royal will:
n Give proper guidance to the students to visualize their dream to become a world class Graduate.
n Proper guidance to choose the right path, right university and the right field.
n Facilitates Visa Processing and Educational Loans.
n All travel arrangements from Sri Lanka to the University.
n Grand Royal's representative will guide and assist the students from the university to complete admission procedure and also ensure safe accommodation.
n Grand Royal will continue to assist the students till they graduate from these world class universities.
Contact us on:
Hotlines:
076 8447444
071 1606060
0711707070
Telephone: 011 2513613
RIGA TU INFORMATION & STUDY CENTRE
(GRAND ROYAL EDUCATION)
NO. 15/3, SAMUDRADEVI MAWATHA, NUGEGODA
E-mail: grandroyal.edu@gmail.com
Like on Facebook: https://www.facebook.com/Grandroyaleducation/
For more information visit us on: http://www.grandroyal.lk/