Marians open a new chapter at Silver Jubilee
By Susitha R. Fernando, Pix by Padmakumara Mettasena
View(s):
Nearly twenty five years ago, a group of young school boys from St. Mary's College, Chilaw, formed a band of musicians on the initiative of the school's head prefect. This band led by the head prefect himself was to accompany the contestants at a singing competition of the school.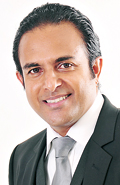 Then school principal late Rev. Bro. Aloysius wished that this band be named 'Marians'. Today the name of 'Marians' with its leader Nalin Perera who was the head prefect of the school have gone a long way with their own identity for music. Their rendition of music is not only likable in far away villages, but also at five star hotels. The band is now in high demand even for some of the major dinner dances held at star class hotels.
The Marians began their career playing at public musical shows giving musical backing to popular singers. But today 'Marians' is one of the  leading bands for both eastern and western musical shows. They also hold their indoor concerts and play at leading hotels.
"The change of our band took place with the unplugged shows through which we were able to rebrand our musical identity," said Nalin Perera, the leader of the band. The start was at an unplugged show in memory of Clarence Wijewardena. The Marians thereafter went on to do similar shows for Milton Mallawarachchi, H. R. Jothipala and many yesteryear singers of the Sri Lankan music scene to packed audience.
"It was an exhilarating experience for us to see how much people enjoy the quality of real music and its originality," Nalin said.
"We are musically updated and own quality sounds to give the best to our audience," says Nalin who owns one of the best sound systems in the country's music industry.
Seasoned with different audiences, Marians are now ready to perform for both indoor and outdoor musical concepts.
Breaking away from the culture of ordinary musical bands who depend on backing singers, Marians are now competent to run a full show with their own songs in English and Sinhala and in a number of other languages.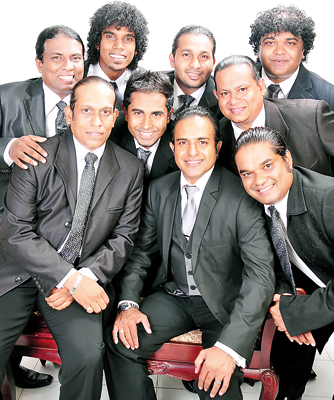 "We bring the original touch of western songs while playing all styles like jazz, rock, blues and pop," Nalin who plays the dual role as mentor and leader of 'Marians' said.The change and at upgrades have won Marians an important place in leading star class hotels in Colombo and well known annual dinner dances.
'Marians' have been already booked for the annual dinner dances of St. Joseph's, Trinity, D. S. Golden Ball and Maliyadewa. The band is also in demand by the corporate sector and have been booked for dinner dances of the Travel Trade, Hayleys, SLFA, Planters and for the Tea Trade Ball.
However while playing at outdoor and limited indoor shows, the Marians are still interested in serving ordinary functions, specially weddings with their special selection and rendition of songs.
They also have the knack to make memorable the most important day of those who tie the knot.
"We still relish playing for weddings as we consider it a great occasion to render our service with music," described the band leader.
Nalin with his 'Marians' members Prasanna Rosa (lead guitar), Ruwan Fernando (rhythm guitar), Dileepa Mangala (key board), Chaminda Silva (bass guitar), Jayantha Kandabodage (percussion), Subash Punyasoma (drums), Mangala Perera (saxophone), Shivantha Fernando (vocalist) and his brother Nelum Perera as band manager are getting ready to celebrate 25 years of the Marians with the opening of the state-of-the art recording studio 'Marians Recording Studios' soon.
Follow @timesonlinelk
comments powered by

Disqus