Imperial College- Best Result is our Trademark!
View(s):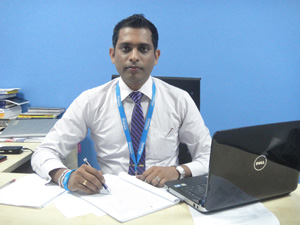 It's time to make a decision whether you are after OL's or AL's as to what to do next, with such a competitive education environment it's always better to start earlier than later. A wise call needs to be made at this point as it lays the critical foundation to your future career and the decision is yours to make.
Why choose CIMA?
CIMA is the most relevant accounting professional qualification that opens up many career paths and enables one to work in all areas of a business giving that extra edge to climb the corporate ladder fast.  Employer's too place a very high value on the qualification as syllabus is updated very frequently to match the dynamic change in corporate environments. CIMA covers a wide range of topics from Management Accounting, Financial Accounting and Tax to IT skills, Law, Governance and Ethics and much more.
The qualification having a stellar reputation has been taken up by many University students as a secondary qualification as it is compatible with any career path; Imperial College has many University students following CIMA from the Science Faculty, Math's Faculty and Engineering faculty.To put it simply the employability of a CIMA graduate is very high as opportunities are endless.
CIMA at Imperial College
After having decided on the perfect qualification for you, the next task is finding the perfect place to study. This is a decision that parents get involved in as their ultimate aim is for their children to have the right skills and values instilled and to mold them into individuals with professionalism and the capabilities of getting a suitable job.
Imperial College has 27 years of undisputed CIMA teaching experience with a well-seasoned panel of lecturers who ensure students pass exams in their first attempt. They have also produced many World and Sri Lankan prizes. Accredited by CIMA (UK) as a 'Learning Partner Institute' in 2004, Imperial College has established itself as a leading Business School in Sri Lanka and a premier CIMA tuition provider. Imperial College has established its presence in Kandy and other countries such as India and Bangladesh. Teaching methods is such that complex areas in the syllabus are broken down to simple step by step processes that enable students to understand more easily, many current industry related examples are used to explain theories giving non-working students an insight to real corporate environments.
The approachableness of are lecturers is always highly appreciated by our currents students as they are ever willing to extend the extra support needed at any time.  Syllabus coverage is always accompanied with a rigorous revision program and mock exams with feedback to ensure students are put under exam pressure prior to real exams.
State of the art modern classrooms are provided to ensure students learn comfortably at a convenient location. Imperial College does not only focus on studies but extracurricular activities as well to give students a real college life experience. Scholarships are provided to those that have excelled in studies and sports as well as need-basis. Extra support is provided by a separate team on how to prepare CV's and face interviews confidently and find unique job placements.
With outstanding lecturers, who are popular not just in Sri Lanka, but overseas as well, an excellent student environment with unmatched facilities and great students, Imperial College offers you nothing but an excellent journey to success.  Now it's time for you to make your decision for that critical stepping stone, it's your time, your investment, your career success story. At Imperial College its guaranteed success!
Follow @timesonlinelk
comments powered by

Disqus