American College of Higher Education opens the door to a real American Education
View(s):

The American College of Higher Education (ACHE), one of the finest educational institutions in Sri Lanka specializing in US degrees,  functions as an International Off-Campus of Broward College, Fort Lauderdale, Florida, USA ACHE proudly stands as the only American Education provider in Sri Lanka to have been approved by a USA accredtting body  by the Southern Association of Colleges and Schools (SACS), USA.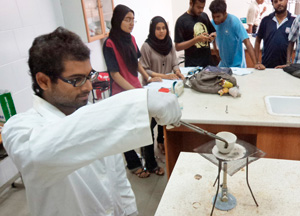 This elevation on the approval by an accrediting commission on colleges known as SACS makes ACHE very unique because it is now a campus outside the USA offering the same study programs as the prestigious Broward College. Students of ACHE are accepted and recognized as students of Broward College and they can mutually communicate as they share the same ID, PIN and other privileges. This means that ACHE students automatically become students of Broward College, USA and this allows them to access millions of books, journals and publications across a network of 28 Florida State libraries.
Established in 1995, ACHE is affiliated to the Broward College, Fort Lauderdale, Florida, USA, North Dakota State University, USA, Excelsior College, Member of the University of the State of New York and Seneca, the largest Technical College in Canada.  ACHE has an enrollment of 400 undergraduate 3000 diploma level students.
Broward College was established in 1959 in Fort Lauderdale, Florida. It is a public college and has an enrollment of approximately 100,000 students. The college offers programs such as associate in arts, associate in science and associate in applied science degrees; advanced technical diplomas as well as certificates.
ACHE students can seek help from Broward faculties and what's unique is that they are guaranteed a place in any State Universities across Florida and moreover, they have the option of apply to more than 4,000 Colleges and Universities across USA.
On completion of the study program at ACHC, students can get a  Broward College transcript from USA, which will allow the smooth transfer to any US University, if they so desire.
Under the new system, ACHE students can opt for a two-year degree program in Business Engineering Concentration, Social Science Concentration and Computing. Students can earn the degree conferred by Broward College on reading for this two-year study program.
ACHE also offers Edexcel HND courses specializing in Business Management, Finance and Information Technology. Introduced in 2010 was the Aviation program with Guangzhou Civil Aviation College, China, which is a college administered by the Civil Aviation Authority of China.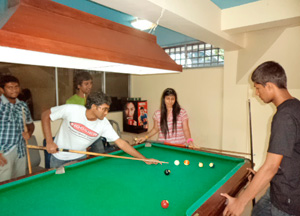 Under the aviation program in the tie-up with Guangzhou Civil Aviation College, China, ACHE has started three post secondary diploma courses in Travel, Tourism and Flight Services, Aircraft Maintenance Engineering and Avionics Maintenance.Students of this two-year qualification will study one year in Sri Lanka and then transfer to Guangzhou Civil Aviation College, China, where they will study for another year.
ACHE also offers internationally recognized, short-term diploma and certificate courses in a range of disciplines in Marketing, Business Administration, Human Resources, Education, Computer Studies, Psychology, Counseling Psychology and Child Psychology etc.
These study programs carry a lot of weight because they are highly recognized in the industry and in their respective fields. They make a significant impact on career advancement.
ACHE was the pioneer in introducing these psychology diplomas to the private higher education field in Sri Lanka. This makes these diplomas so well recognized and accepted both here and overseas. ACHE also conducts teacher training courses for those aspiring to take to teaching as a career. The two courses on offer in this segment are the Early Childhood Education Diploma and the Primary Teacher Training Diploma.
With six branch campuses in Kandy, Colombo, Kurunegala, Galle, Matara and Negombo and an Information Center at Jaela, ACHE handles the US University Transfer Program (UTP)in over 500 majors including Engineering, Pre–Medicine, Business, Psychology, and Information technology etc,  where students spend the first two years in Sri Lanka and then in USA, Canada, Australia, UK, Singapore, Dubai or Malaysia.  ACHE is also approved by the Tertiary Vocational Education Commission of Sri Lanka.
Follow @timesonlinelk
comments powered by

Disqus