Damian dances with 'Dee Zone'
By Sanath Weerasuriya
View(s):
'Dee Zone', the newest player in the Western music scene in Sri Lanka, is now ready to take the season in high fortitude.
Damian Wickremathileke, the leader and the creator of 'Dee Zone' said 'though the band started a couple of years ago, the outfit has never come to the limelight.
'We had good potion of work as a young band, when compared with others. We played quite a number of dances during the last festive season and the New Year bash was in Dubai' he said.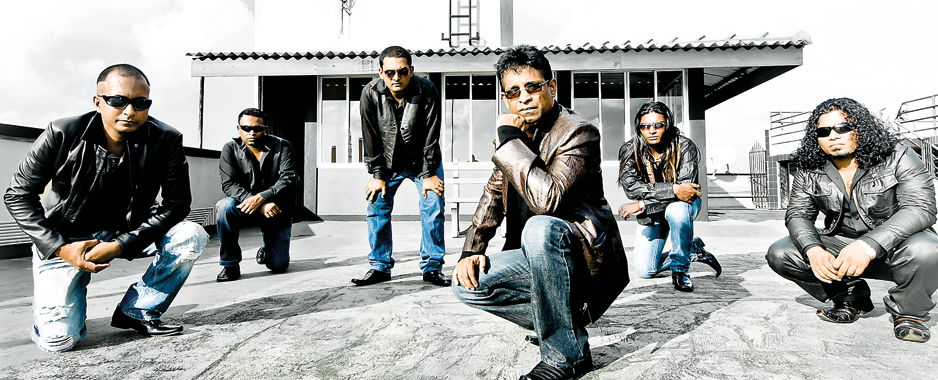 The band 'Dee Zone' comprises of Damian (Vocals/acoustic guitar), Nalaka Jayasignha (guitar/vocals), Greogory de Silva (keyboard/guitar/vocals), Sheril Landersz (Vocals/Bass), Viraj Perera (Guitar/Vocal/Keyboards
Leader damian was with the band Purple Rain, Wild Fire and Misty too. 'All these time I was with other bands but this is the first instant that I started my own project; Damian said.
During their 24 months stint in Sri Lanka, 'Dee Zone' has gone on a couple of overseas assingments. The most outstand one was last years New Year Dance in Dubai, wher popular singer Peter Andrea was at the audience dancing to our music' Damian said.
'Dee Zone' performs at varouse hotel circuits in Colombo on regular basis. Apart from the regular venues, we play at private gigs, Corporate functions, weddings and other parties in and aound in Colombo' he added.
'Dee Zone' has a wide range of repertoire starting from modern dance music, techno, retro music, classics and jazz.
'Sinhala classics and baila too are in our repertoire as generally audience requires these at any function. We always perform according to the requirements of our clients' said Damian.
Follow @timesonlinelk
comments powered by

Disqus