Australia-bound Students' Visa Application in 8 Days
View(s):

Commendable Service of IDP, Sri Lanka
IDP Sri Lanka has played a very professional, efficient and crucial role in my son, Isurus enrolment to the Bachelor of Commerce undergraduate course at the University of Melbourne this July 2012. When his IB results were published, we had less than 15 days before the start of his classes. At that time we were still in Bahrain. It was a near impossible task to finalize all the  formalities; such as gaining a confirmed university offer, finding university accommodation, arranging medicals, student visa interviews, visa processing etc within such a limited time. We were hesitant. But IDP had encouraged us to resort to this near impossible task.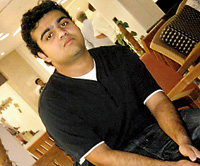 We came to Sri Lanka only on 13th July and thanks to the well informed, very energetic, confident and well organized IDP team we were finally able to complete all the formalities involved by 20th July.  This was done within a record time of just 8 days, which we understand normally takes more than one month. My son entered the university on 21st July accompanied by me.
IDP also helped Isuru to take a final decision to go to Australia and the University of Melbourne by giving correct information in spite of 5 more confirmed university offers he had from 3 more other countries. Today, I understand that all the information IDP supplied to us about the University of Melbourne is accurate and correct and my son is very happy to get into this University with the valuable guidance from IDP, Sri Lanka.
I have no hesitation to recommend IDP Sri Lanka and its well organized professional team to any parent or student, who wishes to have accurate University information, professional advice and above all constant speedy processing support at each stage involved together with IDP's commendable constant encouragement and moral support.
S.G.W. Mihirigamage  B.A, F.C.I.I., M.B.A.
Director  - Specialty lines
Arig Reinsurance Company - Bahrain
IDP Education wins prestigious Export award
IDP Education has won the Education and Training Award in the 2011 Governor of Victoria Export Awards.
The award was presented to IDP by the Governor of Victoria, The Honourable Alex Chernov AO QC, at Government House, Melbourne.
Warwick Freeland, IDP's Chief Strategy Officer (centre) is presented with the award by Richard Dalla-Riva MLC,Minister for Manufacturing, Exports and Trade (left) and Alex Chernov AO AC, Governor of Victoria (right) IDP's CEO, Andrew Thompson, said: "IDP is proud to receive the award and be recognized as a company which is making a major contribution to the export of education. I want to acknowledge the efforts of IDP's 950 staff around the world who have made this award possible the students who are looking abroad for their future studies. Whether they wish to leave Sri Lanka immediately or leave in a few months. Can find out more details or enroll into a number of programmes at the Australian Education Fair.
This fair is to be held at Colombo Hilton Residence (Jaic Hilton), on the 8th and 9th September 2012. Between 11am to 5pm. Where 23 institutions are going to be represented by the Institutions themselves. This is to give on the spot offers and counsel prospective students. Students are welcome to find out about scholarships, living expenses, accommodation, part time jobs available to students, job prospective after their studies and etc.
Unmatched quality
At NSBM, we maintain the same quality management systems that are maintained by our partner universities in the UK, Ireland and Malaysia. NSBM internal quality assurance systems are audited annually by international accreditation bodies to ensure consistent application of quality standards throughout the year.
A pathway for higher studies in the UK
Through our partnerships with the British higher education system, we are able to ensure safe and secure transition of education from Sri Lanka to the UK.
While NSBM degree students can complete their entire degree in Sri Lanka, we have also provided students with the option of transferring to the UK after completing the first year, or the second year of the degree in Sri Lanka. As a result, we ensure exit and entry points for students at all stages of their degree.
Currently NSBM has partnered with two leading higher education establishments, the University College Dublin (UCD) of Ireland and Plymouth University.
Opportunity to benefit from a future oriented higher education
Our aspiration is to create future leaders for the country with the skills, knowledge and attitudes to drive Sri Lanka into the next level of development. Our objective is to shape the future of business and industry in Sri Lanka by creating entrepreneurs, innovative thinkers and young people who are able to practically apply their academic knowledge. Our aim is to create not only 'thinkers' but also 'doers,' who will contribute towards Sri Lanka's future.  Therefore, our degree courses and higher education partners have been selected with a future orientation in mind. Not only do we ensure the most updated courses but we also invest in the latest teaching methodologies and modern equipment.
Follow @timesonlinelk
comments powered by

Disqus