Let your future take off with a combination of Aeronautical or Mechanical Engineering and Piloting
View(s):

What do students need to know in order to select the best future for themselves? They need to know two things. First, what are they suited for based on their interests, abilities, and personality – in other words, what is their Career Profile? Second, what career matches with their Career Profile and has opportunity in the future? The answers to these two questions are both critical to success in today's sophisticated, fast changing world. Students (and parents) must understand themselves and FUTURE careers.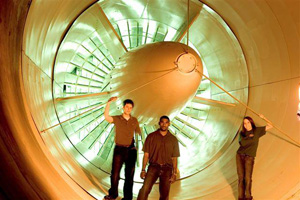 CONSIDER ENGINEERING
Engineering is a leading global career with worldwide opportunities and one of the most popular study options for Sri Lankan students. It's estimated that more than 50% of male students and 30% of female students select their secondary education options with the ambition of being a future engineer. However, what do they really know about requirements for the specific areas of engineering, their own individual aptitudes, and future developments?
460,000 JOB VACANCIES – A FUTURE TREND
According to a recent article (see http://usat.ly/NqFD8u) the airline industry itself is projecting the need for 460,000 new pilots and 601,000 aircraft technical staff between now and 2030, the working lifetime of current students. This demand will be global but in the Asia Pacific region alone the projected need for pilots will be over 185,000 and technical staff over 243,000. It's noted that the shortage is already here, pinpointing both South Asia and China.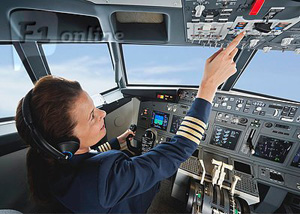 One of the most popular degree/flying qualification combinations is Aeronautical Engineering paired with a commercial pilot qualification. This combination gives students the flight qualification along with the technical background to support their flying career and future development. Other combinations could include Mechanical Engineering or even a Business qualification if the student is looking at a long-term management career option in the airline or allied industries.
Apart from future opportunities, students should learn as much as then can about every aspect of prospective careers. For example, a recent article (http://tinyurl.com/bqg5ujm) identified Aeronautical Engineering as a "High-Paying, Low-Stress" career. By learning as much as they can about prospective careers and themselves, students and parents can make the best match for education, career, and life.
This industry is only one example of the growing demand for qualified engineers.
ENGINEERING OPTIONS
There are actually over 100 different career fields in engineering. Some of the more popular options include the following:
Aeronautical and Aerospace Engineering
Architecture
Bioengineering
Biotechnology
Chemical Engineering
Civil Engineering
Computer Engineering
Environmental Engineering
Electrical and Electronic Engineering
Manufacturing Engineering
Mechanical Engineering
Metallurgical Engineering
Materials Science and Engineering
Nuclear Engineering
Optical Science
Petroleum Engineering
Telecommunications Engineering
With so many options to choose from, engineering students need professional advice before they start their education. Potential engineering students should understand all their options and make sure they match their career choice with their interests, abilities, and dreams. Students and their parents must be fully aware of future developments and both local and international opportunities in the various areas of engineering.
ENGINEERING AT ANC
Engineering programs abroad offer students incredible opportunity but are one of the most expensive areas of education. Making a mistake in your engineering program overseas can be a very expensive mistake. Engineering students can now begin their Engineering Degree program at ANC and decide on their specific area of specialization before committing to a more expensive overseas program. In addition to reducing education expenses, students also save on living expenses by staying at home another year or two. They are then more mature when they go overseas and much better prepared for the American classroom and education experience. Total education costs can be reduced by 70 to 75%, or more with the right planning.
In addition to cost savings and being better prepared, completing a year or two in a recognized international university program locally can also increase a student's chances for an international scholarship. Proven results in a university-level program will help establish a student's potential for success.
FIND OUT MORE ABOUT YOUR FUTURE IN ENGINEERING
Engineering has incredible career potential now and in the future, but is it right for you? Come to ANC and find out. Our career guidance experts will introduce you to the many engineering career options available in Sri Lanka and abroad. Our personal Career Assessment will then help you select the engineering career that best suits your abilities, interests, and personality. We can even talk to you about admission criteria at America's top engineering universities and how you can join the many ANC students who have earned scholarships abroad. ANC will put you on the path to a successful future as an engineer.
For more information call Hareeni on 077 38 999 38. Learn about yourself and learn about your chosen career for a great future…a future that begins with ANC.
Follow @timesonlinelk
comments powered by

Disqus