Academy of Design (AOD), Sri Lanka's fully integrated design school offering undergraduate education in fashion, graphic, interior and jewellery design is now the only institution in Sri Lanka to offer students a globally recognized degree. AOD's collaboration with Northumbria University of UK will see students graduate from Northumbria, while completing the entire course at the AOD campus in Colombo.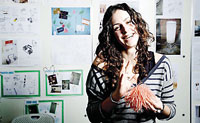 Ranked among the top universities in Europe, Northumbria has received worldwide recognition for being one of the pioneers in Design excellence and higher education through the institution's outstanding degree programmes and unrivalled links with the Design industry. The design degrees awarded at AOD through Northumbria University School of Design can now be completed in Sri Lanka as a 3 year undergraduate programme. Bachelor of Arts (Hons) degrees are offered in the streams of fashion, interior design and graphic design. Moreover, AOD's active job placement programme anticipates the needs of the industry and ensures a continuous supply of skilled designers to the relevant design sectors.
Linda Speldewinde, Managing Director of AOD, speaking on the collaboration said "We are delighted with the Northumbria University collaboration as it provides a top notch degree to our undergraduates". Speldewinde went on to elaborate that AOD would be the only institution in South Asia offering such a degree from Northumbria, thus opening the campus to South Asian students and offering them the best of design learning from UK, hailed as the creative hub of the world.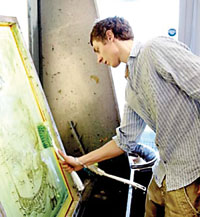 Northumbria's consistently excellent performance in UK quality audits, award-winning academic programmes and student facilities have ensured that the University is on par with many of the top universities in Europe. As a leading design University, Northumbria receives a large number of awards at prestigious events such as the London graduate fashion week, London design week and 'New Designers'. The institution's impressive alumni list includes global design leaders such as Jonathan Ive - Vice President of Apple and designer of the iMac, i-pod and i-phone, Simon Butterworth - Design Director of Ford and Graeme Fidler - head designer of menswear Aquascutum, to name a few.
As a pioneer in offering professional Design education in the country, AOD is committed to being a creative and driving force towards the development of Design as an academic discipline not only in Sri Lanka but also in South Asia, gearing students with the necessary skills to face the challenges posed by today's competitive business environment.