70% of UK University degrees allow immediate entry into final year
Assignment based assessment for a 'work-ready' qualification
Leads to a UK degree at one tenth of total expenditure
1.1 million students registered for Edexcel HND worldwide in 2010
Judging by the international recognition received from 200 universities worldwide and the varied choice of career pathways it presents, the Edexcel Higher National Diploma (HND) is undoubtedly one of the most popular pathways to higher education in the world. Edexcel, is a British Awarding Organisation recognised by universities and employers alike with annual student registrations topping 1.1 million spread over 92 countries. Edexcel is headquartered in its Central London Office in High Holborn, and has been present in Sri Lanka for over 35 years, helmed by the Sri Lanka Country Office that handles all student and centre related operations. Edexcel has under its umbrella of qualifications the renowned IGCSE, GCE A/L and HND with nearly 50,000 entries annually across 200 schools and Edexcel HND Centres in Sri Lanka.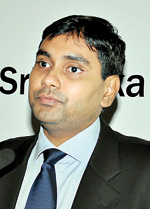 Suriya Bibile Edexcel's Regional Development Manager Sri Lanka and Maldives
Having quickly expanded and gained popularity in the Indian sub continent, Edexcel HND has a holistic teaching curricula in a variety of streams including bio-medical science, fashion designing, photography, business, IT, hospitality, law, civil engineering, electrical & electronic engineering, mechanical engineering, construction management, software development, interactive media and travel and tourism among its portfolio of 5000 qualifications. This is further augmented with Level 7 Pre-MBA courses in Strategic Management and Leadership and specialist courses in Teacher Training, Banking and Finance and other relevant very current competency areas beginning from Level 1 all the way up to Level 7.
"As you can see, Edexcel HND gives students very wide and varied options when it comes to choosing a career path," explains Edexcel's Regional Development Manager Sri Lanka and Maldives Suriya Bibile. "Given it's entirely based on assignments and is stringently regulated through external verifications by subject specialists from UK to maintain standards, it is seen that the qualification is geared to steering students towards their chosen career, well equipped with the requisite knowledge and skills. Our Edexcel HND centres provide for industry exposure as part of the curriculum, which naturally encourages creativity and practicality in the application of the knowledge gained in actual situations.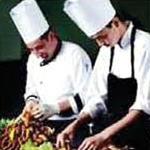 We strongly believe and have proven with our success rates that assignment based testing is the pragmatic path for the future, with schools all over the world encouraging creative ability, innovative thinking and practical applicability in all modes of teaching." He deduces that Edexcel HND therefore is a 'work -ready' qualification, which has proven its worth due to over 100 professional bodies and institutions around the world granting exemptions on their professional examinations or presenting Edexcel HND qualifiers with professional membership in those bodies.
With this very commendable international backing, Edexcel HND has become very popular within Sri Lanka, due to the flexibility and cost advantages involved as well. "With this qualification, a student can gain entrance into the final year of a university degree in UK or several other countries which is a considerable cost advantage to a Sri Lankan student," claims Bibile. "This final year top up degree is available right here in Sri Lanka, with students being able to achieve a British degree through Edexcel HND at less than one tenth the cost of overseas study. With a large number of students opting to venture to the UK for university studies, the fact that 70% of the degree programmes stemming from UK universities allow students who have completed level 5 HND to proceed directly to the final year, is a definite economic advantage."
Bibile explains that schools across the UK and international markets are introducing Edexcel Vocational qualifications to students at Grade 8 with many schools in Sri Lanka too expressing interest in teaching vocational qualifications. "We already have BTEC in Sports being offered in Sri Lanka," he says. "This introduction in Grade 8 ensures that the student is steeped in the rudiments and fundamentals of HND in his or her formative years and by the time they are ready for the outside world, they are holistically equipped with all the advantages required for furthering their career paths." Another advantage with Edexcel is that it is a part of the world's leading learning company Pearson, whose portfolio of innovative text books, assessment and testing, as well as technology solutions, integrated services and consumer publishing through world renowned Penguin, Dorling Kindersley and business information through the Financial Times, firmly places Edexcel in a league of its own where students are able to optimize on their knowledge levels and skills.
Given the competitive milieu that students must contend with, Bibile believes strongly that Edexcel HND gives students the jump start required in venturing into the global marketplace. "There's a definite competitive edge with Edexcel qualifications," says Bibile. "All qualifications coming under the aegis of Edexcel is governed stringently by OFQUAL and all curricula are being constantly upgraded, reinvented and re-organised to suit contemporary times, needs and employment opportunities. Edexcel is one qualification that is continuously moving with the times to ensure that the students who study through us are employable in any vocation they choose and have a knowledge and skill competency that makes them stand out from among the rest."