From the times of the "Lady with the Lamp", nursing has been considered a profession of significance owing to its association with human life. However, nurses throughout history have experienced difficulty with the hierarchy in medicine and have often been considered as only those who need to do what the doctor tells them to do.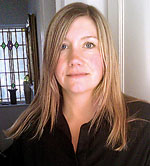 Ruth Pearce, Head of Continuing Professional Development, Institute of Health and Society, University of Worcester,
The modern era however shows a turn in the tide and more and more nursing degrees and nursing related studies are being made available to those who wish to take up this noble profession. It is with this in mind that a group of trained professionals from the University of Worcester have written a top-up-programme designed to allow trained nurses who have followed nursing diplomas in their home countries an opportunity to study in the United Kingdom and obtain a comprehensive nursing degree from the university. Achievement of the BSc (Hons) Nursing Studies will be effective in encouraging students to develop skills which are appropriate to nursing in their home country. Employers will highly value the skills and qualities of a University of Worcester graduate as they can demonstrate leadership through the transferable skills of self awareness, resilience and effective clinical decision making.
The programme consists of subjects including anatomy and physiology, psychology, sociology, health and disease, leadership, law and ethics and will also allow international students to gather first-hand experience in ultra-modern facilities. The University of Worcester offers an English country-side experience to students who wish to study away from the hustle of the big cities. Students will also be entitled to work part-time and the campus experience is guaranteed to be one that would suit a student from any walk of life.
The Education Times spoke to Ruth Pearce, Head of Continuing Professional Development, Institute of Health and Society, University of Worcester, as she visited Sri Lanka to find institutions that would allow local nursing students to complete their diploma and training here after which they would be able to further their education in the UK. Considering the nature of the students who take up the profession in Sri Lanka and the more rural settings that they come from, the University of Worcester is offering pre-training specifically in the English language. Other entry requirements for the top-up BSc degree include completion of a three year diploma and IELTS score of 6.0 or more.
Ms.Pearce has been visiting several local institutions in both the government and private sector and has also been reviewing their current programmes. The university is currently working with setting up partnerships with local institutions which in the future will allow interested students wider access to professionally qualify in their field of nursing.
For additional information on course contents, entry requirements and post-qualification opportunities, Ms.Pearce can be contacted via e-mail on r.pearce@worc.ac.uk or interested students may contact the university directly via e-mail on admissions@worc.ac.uk