Sri Lanka's third tennis era
View(s):

Tennis came to us during the early English rule. Tennis replaced croquet and archery as a social sport in England, in the middle of the eighteenth century. It took the name Lawn Tennis. A form of indoor tennis was played in Europe well before this. Even Shakespeare refers to tennis.

The Gymkhanas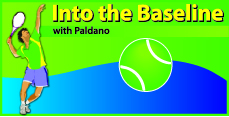 English planters craving their customary lifestyle created country clubs in the East Indies. They were called The Gymkhanas. They were clubs with multiple sport facilities that included horse racing, tennis and golf among other sporting activities. Colombo, Galle, Kandy and Nuwara-Eliya had Gymkhanas. India and Malaysia still have Gymkhanas intact. Our only surviving Gymkhana is in Colombo and will celebrate its 150th anniversary this year. With the Gymkhanas, our first tennis era came into existence. Local tennis clubs in 1915 created a parent body called the Ceylon Lawn Tennis Association (CLTA) for the purpose of co-ordination, control and propagation. Tennis survived as club tennis during the independence era and the CLTA became the Sri Lanka Tennis Association (SLTA).The Ministry of Sports also came into being in the '60s. That was our second tennis era; the club era.
Global change in player status
Globally in the 1960s, tennis became professional. Rod Laver of Australia won his second Grand Slam in 1969 as a professional amidst protests from amateurs. Eventually it was the amateurism that vanished. Prize money was the issue. Now competition is almost only for prize money.
Academies as sports institutes
Global professionalism gave birth to tennis academies, mostly in the USA. They were the equivalent to horse racing stables and boxing gyms which developed boxers like Joe Louis, known as the brown bomber, whose punch could crack a buffalo rib.
Our tennis took to an academy trend around I978 when the SLTA started the junior programme. The need to join a club in order to play tennis was no longer necessary and as a result membership in clubs went down. Unfortunately, academies worldwide have not done well when it comes to productivity and continuity. Isolation in academies made juniors stroke-makers and not game-makers. This is a reason why we are not successful internationally. This is the third tennis era, the-academy era.
Why is our tennis still struggling?
A former national player posed this question. Considering we have a history of 160 years of tennis in the island that is a good question.
Interestingly this points to our inability to manage tennis development. Academies are commercial ventures that do not have a controlling body. The needs of advanced tennis cannot be developed in groups. It is an individual sport. As for teaching standards, academies have none stipulated.
Who controls academies?
At present nothing exists to control academies. Anybody can teach tennis any way they want, even if the coaches have not played competitive tennis. It is a free-for-all now.
Making academies effective
Academies urgently need guidelines and regulations. We cannot blame anyone around for the present state of teaching in academies. It is another global influence that has reached us and we have adopted it without controls, that simple.
The second is interesting. All academies are in club premises and the clubs are in financial crises.
Club management methodology and local government financial demands are the main two reasons for club financial crises. From what I know, all local government concessions for recreation facilities are abolished. Most of the clubs have to pay seven figure annual bills for land. A good many clubs have eight figure accumulated dues. New thinking and reforms are the need of the day. This is also part of our third tennis era.
For survival, clubs are renting premises and selling facilities. Clubs could face serious issues when land lease renewal comes up. Clubs are given land because of their membership strength. Commercial ventures in clubs will go against them.
What's the answer?
Clubs must stay ahead by maintaining standards and having a large membership and conducting academies in the club's name. They should Seriously seek other acceptable options. When it comes to academies, watch out! It is not membership service.
We have about 40 clubs and less than 100 courts from the earlier count of around 140 clubs and over 300 courts. I wonder how many will survive the third tennis era?
Right now, club management, adult player count, club membership, game standard, recreational player count and public appeal for the game are at an all-time low. This is why the question came. To repeat, ''Why is our tennis still struggling?"
Fourth tennis era – When?
Clubs are the service providers of tennis for the public and are best placed to save tennis. They will have to think fresh and cater to the present lifestyle. Tennis desperately needs more clubs and courts. If all goes well in the new climate of peace, the fourth tennis era will emerge and nobody will ask, "Why is tennis still struggling in Sri Lanka?" When will that be?
–georgepaldano@yahoo.com–
Follow @timesonlinelk
comments powered by

Disqus