Appreciations
View(s):

M.B. ABEYKOON

He was such a family man

It is with a heavy heart I pen these words about the demise of a stalwart of our family.
M.B. Abeykoon of Badulla who passed away recently was known in the family as 'Abey mama' to many of us. His presence was felt by his stentorian voice and jovial manner.
If it was an almsgiving in the family he would be there with his handy hints on how to fry fish, how to prepare seating arrangements for the monks, what was good and bad for minor ailments etc. If it was a family wedding he would be the one who gave a vote of thanks at the end of the function.
He could get on with all generations in the family. He was a loving husband and doting father to Chamil, Indika and Shalika. He was also great company for his grandchildren.
He was a good disciplinarian but always ready to encourage anyone with his timely advice.
Finally I would like to end this tribute with the words that I would have thought fit to engrave on his tombstone.
"Here sleeps a man who loved his family and was loved by his family"

Sujatha Jayasinghe

Rukmini Kodagoda

Remembering a caring friend who was there in happiness and sickness

I see her walking towards the hall with the tennis racquet in hand or teasing somebody in the next wing of the Hilda Obeyesekere from the balcony of her room or imitating a lecturer with all his mannerisms at a high table dinner. I like to remember her as she was then.
Her illustrious career in the field of sports is too well known to her contemporaries to elaborate here. I'd rather talk about Ruki, my friend. My friendship with her was 56 years old when she died after that prolonged illness. She had many friends not only here in Sri Lanka but all over the world. Rushing to the bedside of a sick friend in India or elsewhere was nothing to her as she was always there when a friend was in distress.
Ruki was a friend not only to us but also to our husbands and children. When one of our children did well in an examination, Ruki nanda was more elated than anybody else.
The more mature Ruki took a deep and abiding interest in Buddhism- its philosophy and practice. The Vipassana Meditation Centre- Dhamma Kutta at Hindagala, Peradenitya was close to her heart. She lived to see it grow and expand. She was respected not only as one of its founders but also as a bhavana teacher.
The fact that she was a genuinely practising Buddhist was manifested in her devotion to her parents. She looked after her mother who lived to a grand old age with love and utmost care. Nothing that was needed to increase her mother's comfort was left undone.
Ruki, may your sojourn in samsara be brief.

Sita Kulatunga

Nipun Rajantha Jayamaha

We will miss your brotherly love

Bunty Aiya, you were a great son, brother, and awesome friend.
The short time you spent with us was always filled with fun, laughter and brotherly love.
And we cherish those moments and will hold fast in our dreams….
You were a person who was there for anyone who needed a helping hand…
With a smile…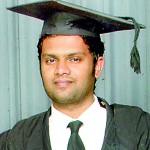 The smile that we now only see in our dreams.
Your sudden trip to Heaven left a vacuum in our lives that will never be filled
But let down buckets of tears from our eyes.
You are missed a lot and it is like a part of us is lost…
And the days are long until we meet again.
My dear Bunty Aiya, I wish I had another chance to hold you close
To my heart and to tell you how much I love you…
Your loving cousin sister,
Nishee
DR. D.V. Jayantha Harischandra
A friendship that blossomed from childhood days
In 1939 a lovely baby was born in Miripenna, a village in the Southern Province of Sri Lanka – to a school teacher duo.
Even from a young age this child was eager to discover more about the human anatomy and human mind. This was proved when he did a minor "surgery" on the body of a monkey found in a ditch near his home.
I also remember when he went to the Miripenna Ariyakara Vihara how he would contemplate about human life and death, while we would play around with the village youth.
I was his closest neighbour and friend – we would walk about the village enjoying the scenery of the seashore and the bird and animal sanctuary Eluvila within the Waggalmodara salt water exclusion scheme.
We would observe how fish attempted to swim upstream against the flow. This encouraged us friends, Shaman, Wije, Rathna, Mahinda, Wasantha, Lal, Vasu and Palitha to study and prosper. As young men Jayantha and I would discuss subjects such as life and rebirth, love and integrity. Once the two of us came up with a code system where we could write love letters that could not be deciphered by anyone else. This code was known only to me, Jayantha and my girl friend in the village.
Jayantha became a doctor, I an engineer. We did not eat flesh or consume alcohol.
When my only son Priyankara who secured a place in the Engineering Faculty of the Katubedda Campus expressed his desire to become a Buddhist priest I was in a shock. I did not know how to console my family. There were only two people who said ,"allow him to go". One was my late mother and the other was Jayantha.
I will not mention here all that he did to propagate Buddhist values known to everyone in the island. Our only wish would be for Jayantha to be born again in this world as a noble friend and guide us.
I would like to offer our heartfelt condolences to Mrs. Pathmi his wife, their three daughters and sons in law.
Poojitha Jayaweera
Percy (Sonny) Malalgoda
Thank you for the many lessons you taught us
A long time has passed but not too long to forget when in need of his guidance….
March 2, 2013 marked the 54th death anniversary of my father Percy (Sonny) Malalgoda who passed away when he was young, at the helm of his career leaving all of us too small to remember but a few of the milestones in our lives as children. More years have passed than his age at the time of his death but his legacy lives on.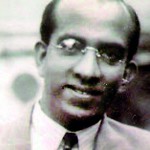 From the little I came to know of him, he was a respected Judge known for his fairness, strict adherence to the letter of the law, acting with the highest level of integrity– a rare trait among people today. There was no abuse of power or position in thought or action. Even long after his passing, in the minds of those who knew of him, his name is synonymous with the highest level of respect for the way he upheld the law and lived by example as a compassionate person. When summoned by political stalwarts who expressed admiration for his work, there are written accounts of his refusal to be recognised because he was just doing his job.
He was a devout Buddhist and in his brilliant mind knew to take a middle path on a high road to be above all prejudice and intolerance. He respected the good in every faith and believed in entrusting us to the wonderful nuns who gave us the discipline of a Catholic private school education while keeping us grounded in our faith and Buddhist principles as they should be lived. This is the example I will never forget but value tremendously as I move through the years of my life.
His love for music filled our home with the haunting sounds of his violin that I remember being played with my mother at the piano. The world of music has stuck with me throughout my life and I thank my parents for giving me a foundation of such richness that I continue to imbibe not selfishly alone but by sharing with others even today. As Buddhism teaches compassion, tolerance and respect for other religions, when I sing at a church service as I have done for many decades, I feel the passion of my upbringing in the depth of my heart toward my parents for raising me without prejudice but with love for all especially the less fortunate and even the fortunate at difficult times. My mother is now 90 years old but I continue to talk to her about the things that I learned to do because of the exposure they afforded me in more than one way– to measure success not only in terms of tangible acquisitions and career but also the intangible joys that can only be felt. I hope that after me, the joy of music that I grew up with will play on as a tribute to my parents. We cannot afford to lose that intangible treasure along the way even while pursuing other professions.
We have a duty to live by their tenets regardless of the mix in the generations after us. Silently, I missed my father's guidance and wisdom when it was needed most. Life is short but precious memories live long in the form of wealth that none can take away or erase from our minds. They remain untouchable in a life lived with a purpose and example that remains to be followed. We must never forget to do so.
Anjalika (Malalgoda) Silva
Follow @timesonlinelk
comments powered by

Disqus