Why has no man won the "Grand Slam" in the last 43 years?
View(s):

Winning on a bad day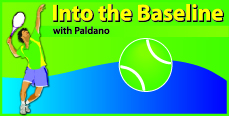 To get the Grand Slams, players should be able to 'win on bad days' – an observation made by Rod Laver of Australia, the last Grand Slam winner, in 1969. The Australian Open is now on in Melbourne and the center court of the venue has been named as the 'Rod Laver Arena'.
"Grand Slam" is winning all four majors in one calendar year. Rod Laver achieved this twice, 1962 and 1969. Only one other man to win the Grand Slam is, Don Budge in 1938. The last lady to win was Steffi Graf of Germany, in 1988. Margaret Court of Australia achieved it in 1970. Grand Slam achievement is a very rare feat in Tennis.
Great players have something in common. They are able to win matches on bad-days. It takes a good tactician with mind over matter attitude, to win, when playing badly.
Simplify the plan and hang in
"When playing badly put more balls back into the court" Andre Agassi said and he did that and you could see Andy Murray using it now, when in trouble. "Make simple plans that work" that is from Pete Sampras, one of the all-time greatest players.
'Plan one' self first
If you feel you are not playing well, fall back on to the basics. Sight the ball into the racquet, good contact will produce a good shot; Minimize change of direction. Send the ball back to where it came from. Not very tactical but it is survival. Reposition after the shot. The court must be covered to make opponents shot selection difficult. Use the length of the court. Breadth of the court has less tolerance and gives more errors. Stay within your comfort zone. This is not the time for adventures but survivors. Don't nurse your mind and think tactical. Get the tactical lead from the match not from outsiders. They cannot sense what you feel and will lead you wrong. Anybody with experience will not tell you anything anyway. Keep the plans simple. Matches cannot be won with cheer leaders! Most important to keep moving and do not give up. This works!
In essence you are extending the rally. This makes the opponents to see you as a poor player who is not allowing them to win. Keep moving, you will feel tired, but good things are happening as your nerves are losing tension, muscles become supple and the reactions are effective.
Plan two: Court and Opponent
It is time for little aggression. Look for attacking possibilities in combination. Plan to do more with three shot combinations and increase such frequency. Push the opponent back to the middle of the center. This stops them changing the game. Change speed slightly. Do not keep the same speed at hitting the ball. Change does not mean faster. Slower gives you more time. Slice is a good option. Be ready for third, fourth and fifth sets. It will be a roller coaster ride. All tactics are based on 'Self before opponent'. All these need training. Do not miss out on that.
Give weight and train the art of winning on a bad day. It is possible to win on a bad day all you need is to be smart.
Ranking – What does it do?
Tournaments eliminate bad performers but the rankings accommodate them using a different evaluation system. You can have few bad days and still be good in the ranking. Current men's world number one is Novak Djokovic of Serbia and in the ladies it is Victoria Azerenka of the Belarus.
A…T…P… and W…T…A… are the World Professional players' organisations and they maintain the rankings. I…T….F…. is the World controlling body and they only maintain World Junior rankings from their circuit. Not all the countries accept this.
By the time you read this it will be the end of the first week in the first Grand Slam of the year, the Australian open. Again the game is showing a change. Watch Djokovic and Sharapova and others follow a good shot with a dash to the net from the base line. Most of them are doing it to go into the mid court and net. This means this Australian open we may see lot of drive volley and volleys.
Follow @timesonlinelk
comments powered by

Disqus