USD50, 000 dresses by Dinesh Chandrasena, Raffles Lecturer
View(s):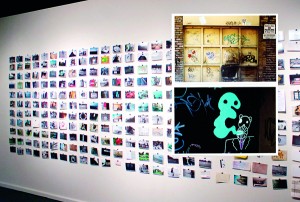 If you Google, "Dinesh Chandrasena Raffles Design Lecturer? you will be amazed what you can know about the USD500, 000 Dress designed by him who is just by your doorstep at 481 Galle Road, Colombo 03.  Switch on your computer and do it now.
Raffles Institute of Higher Education is giving everyone a chance to meet Dinesh Chandrasena in person and the International lecturers from various design areas on how students can succeed in their career in design at the latest upcoming event 'Consultation Week' held from 22nd, Tuesday to 23rd , Thursday 24th this month. Participants will have an insight into the Raffles learning experience which includes firsthand experience of the latest technology and software and state of the art facilities.
Internationally renowned Sri Lankan born fashion designer Dinesh Chandrasena, who has designed clothes for Hollywood stars like Halle Berry, Cindy Crawford, Sandra Bullock, dressed Miss America 2008, Miss USA 2007, Eugenia Silva, Dayana Mendoza, Jennifer Aniston; and in the Asian region, Jacqueline Fernandez for the IIFA Green Carpet, Sonakshi Sinha for the cover shoot of L'Officiel magazine and more. Dinesh has also been a creative advisor to many organizations in Sri Lanka. Participants will also get the chance to tap into his vast knowledge in fashion and experience of working in some of the world's major fashion capitals such as London, Paris and Los Angeles.
Courtesy by Living Magazine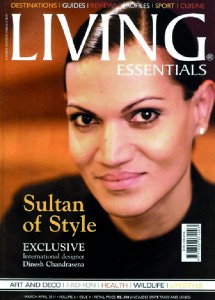 Mr. Nathan Ober is a digital media artist from USA and presently Programme Coordinator for Visual Communication and Multimedia Design at Raffles Institute of Higher Education, Colombo. He has many years of Industry experience in the fields of video production, animation, graphic design, web design, photography, motion graphics, sound effect design, multimedia installation and performance art.
Above-Mr Nathan Ober
Hungarian born and an Architect by Profession, Mr. Santa Gabor who had graduated with Master of Architecture and his 27 years of Architectural and Interior Design experience in various countries all over Asia and Europe provide a very hand on real life learning experience to the Raffles Environment.
If you would like to find out more information about our programmes, please log onto our website at www.Raffles.edu.lk or simply call us at 011-4375-111 to speak to our friendly consultants.
"RAFFLES INSTITUTE OF HIGHER EDUCATION- SUCCESS BY DESIGN"
Follow @timesonlinelk
comments powered by

Disqus