Cigarettes vs Condoms: Which is safer?
By Quintus Perera
View(s):
When Sudesh Sundhara Moorthy, COO, Phoenix Ogilvy (Ogilvy and Mather Worldwide, referred to how advertising trends have changed in that cigarette advertising is banned now but not 20 years ago whereas condom advertising is acceptable now but frowned on 20 years ago; the moderator of the panel discussion mischievously wrapped up that presentation saying: "Sudesh has raised an interesting issue.
The question is –"Cigarettes vs Condoms – Which is safer"? That triggered resounding laughter in the hall at the Taj Samudra hotel and set the tone for an interesting panel discussion on advertising ethics and the consumer hosted by the Sunday Times Business Club (STBC) last week. The panel comprised Asanga Ranasinghe, Marketing and Communication Director at Unilever Sri Lanka Ltd (representing a client view), Mr Moorthy (on behalf of the advertising industry), Dehan Seneviratne, Marketing Consultant, ID Lanka Ltd (on ethics) and Prasantha Lal De Alwis, lawyer and founder member Consumer Authority of Sri Lanka (consumer protection laws)
It was evident from the discussion that there is no code ethics for advertising, and the absence of such a code tends to lead to unethical advertising practices. Joined by others, Mr Moorthy suggested that a dire need is a Regulatory Authority as agences have their own codes which vary in terms of good practices and ethical standards. Questions were raised as to how politicians should be made accountable particularly during election campaigns when bogus promises are made.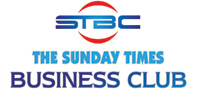 The consensus from the panel and the audience was that there should be a mechanism to make them accountable and be punished if any law has been violated. It also transferred that though there were apparent malpractices, unethical and false advertisements they were not contested in court implying that the brand owner and the advertising industry are clean.  It was pointed out that in reality there are 1000s of consumer societies and the reason why ads are  not challenged  is  because these societies are often  set up as a vote base  for a local politician. Mr Ranasinghe from Unilever said that brands are built on promises and trust.
All advertisements should be based on fact and truth. If these criteria are not fulfilled, those brands would tend to fail and soon vanish from the market. He said that in Unilever the trust and promise based on truth is time tested and gave the example of 'Sunlight Soap' and said that it has captured a market share of 80% and almost 99% of the consumers use the brand. Its confidence is based on using the best practices and quality safety standards and this promise and trust has made the product a giant in the market place. Brands are based on promises. Brands and promises co-exist like fish and water. If the water is not there, there won't be any fish.
He said that the world is moving towards brands and the trend is that everything would be branded in the market.   Mr Moorthy said that unlike in a closed economy, within the open economy, there is vicious competition where everyone wants to be a winner and to stand out. He said advertising is a practice and a profession and said that before advertisements are launched there is meticulous planning going into all the aspects of best practices with professionalism, where what is stated is based on truth.  He said that if the promise made in the advertisement is not true, then that brand would go out of the market.
Mr Seneviratne noted that when speaking of ethics, one has to think beyond the law and producers of food and other producers should have their own ethics and not wait for any law or regulation to follow in selling a 'clean' product to the consumer. He said that there are deceptive and misleading advertisements in the market. Advertisers and marketers should not discriminate, must always be fair and the advertisements should be based on truth. Mr De Alwis said that unfortunately that have been no cases instituted against advertising, jokingly saying "that has made lawyers poorer."
He said that under Article 14 of the Constitution, there are wide powers vested on citizens and on morality which can be interpreted differently on different circumstances, and such advertisements which fall under this purview can be challenged in court.  But Mr De Alwis pointed out that there is haphazard decision-making in banning advertisements which is not a productive trend. "The state takes decisions without any logic or research in such situations. There has to be a well-researched and thought-of reason why an ad is banned," he added. The Taj Samudra is the host hotel of the Club with Etisalat as the main sponsor and Hameedia as the co-sponsor.
Follow @timesonlinelk
comments powered by

Disqus