Business Master's Programmes from University of West London. Enrolments open for September 2013 Intake
View(s):

-MBA
-MSc International Business Management
-MSc Accounting and Finance
-MSc Project Management

ANC Education the premier international higher education provider in the country started enrolments for the September 2013 intake of University of West London's (UWL) Business postgraduate programmes. All business postgraduate programmes are internal British postgraduate qualifications delivered by a renowned lecture panel consisting of eminent academics from the UWL and from Sri Lanka. All these programmes can be completed entirely in Sri Lanka in 1 year.

The business postgraduate cohort at ANC School of Postgraduate Education offers several programmes;

MBA (General) programme is focused on continuing professional development by providing skills and knowledge that will assist students in developing a critical understanding of functional perspectives on business activities, both locally and globally.

MSc International Business Management includes subject areas in corporate cross cultural issues and global marketing in real business situations and it is specially designed for students in a multinational work environment.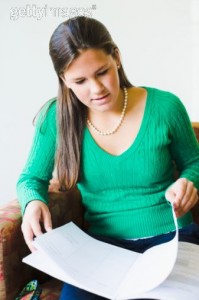 MSc Accounting and Finance degree is a specialized programme focused on delivering advance knowledge in accounting and finance including areas of Capital Markets and Risk, Corporate Financial Management as well as Corporate Strategy.  The University of West London provides advance standing for ACCA qualified students allowing them to complete the MSc programme in 8 months for a fraction of the tuition fee .
MSc Project Management programme develops an understanding of project and programme management concepts, roles and activities within organisations by exploring the balance between theory, practical skills and knowledge in order to support career advancements in project management.
UWL MBA and MSc programmes provide a thorough and rigorous grounding in a range of relevant business disciplines. It is designed equip to-day's managers for a successful career in the contemporary complex and changing global business environment. This is possible because of the latest technologies in education that are used in the Master's Programmes such as the Blackboard virtual learning environment and e library resources.
The Master's of business programmes that are being offered by ANC Education will be focused on advancing knowledge by introducing study methods that deviate from theory based education and capture more practical elements. The general curriculum of the MBA and MSc programmes will precisely cover what is offered by the University of West London with a percentage of the coursework being taught by professors from London. Classes will be conducted on weekday-evenings and weekend schedules for the convenience of the students. The 12 -months course duration enables students to gain a rigorous learning experience and to enhance their capacity in managing work, life and learning.
The University of West London is prestigiously known as the "Best Modern University in London" (Guardian University 2012 and 2013 million+ university category) with several No 1 rankings in its name including No 1 for Graduate Employment Rate (Times Higher Education Guide). The university is comprised of eight schools including Business, Law, Hospitality and Tourism, Psychology, Art, Design and Media, Nursing, Midwifery and Healthcare, Social Care and Human Sciences and Computing and Technology. With a heritage of over 150 years in teaching and professional education, the university is known to be a knowledge hub that moulds students to prepare for career opportunities and prospects while they study. The UWL Business postgraduate programmes are developed to enhance professional growth and offer students something beyond the general norm in relation to the business scenario globally.
ANC Education launched the ANC School of Postgraduate Education in 2012 with 4 specialized LLM programmes and 4 business  programmes.  The school aspires to have the largest portfolio of British postgraduate programmes in the country with awards in Law, Business, Hospitality and Tourism Management and Psychology. This will provide many opportunities for local students to obtain a globally recognized Master's qualifications right here in Sri Lanka
All the master's programmes are offered at Rs 515,000 + the University Fee.  Monthly payment plans (8-12 months) and student loan facilities are on offer for students who opt for the best postgraduate education at a reasonable cost. Further information on the programmes can be obtained on 0777449966.
comments powered by

Disqus