Accelerate your career
through the ANC Executive Development Programme
View(s):
"Our past EDP students have gained 30% – 300% increase in their salaries and significant promotions and career advancement within the first two years of completing the program
Are you at a point in your life where your qualifications need a boost? Does your career need a kick start? So many of us are striving for better things; better employment opportunities, better salaries and all round better prospects either at home or abroad.
ANC Executive Development Programme
To enhance your present qualifications and accelerate your career, Northwood University, Michigan, USA, have introduced a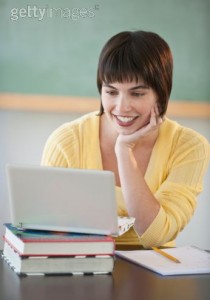 Bachelor of Business Administration (BBA) degree specializing in Management and International Business. This unique programme can be completed entirely in Sri Lanka in just one year. The BBA degree comes under the Executive Education suite of programs offered at the Northwood University International Programme Center, Sri Lanka. The Executive Development Programme is aimed at students who have part qualifications in CIMA/CIM/HND/ABE or ICASL professional qualifications coupled with work experience.
ANC Education
Northwood University have been providing specialist business education, and the resulting career growth opportunities, to current and aspiring managers and executives in the USA for 50 years. The University has 3 residential campuses in America, over 29 extension centers across the USA, and international programme centers in Europe, the Middle East, Southeast Asia, China and Sri Lanka, Northwood University is truly global.
Why ANC Executive Development Programme?
Pursuing your final year business degree at ANC you can expect number of benefits.
Our past EDP students have typically achieved 30% – 300% increase in their salaries in Sri Lanka and abroad, significant promotions and career advancements within 2 years following completion of the programme.
All students receive a recognized American Bachelor's degree from Northwood University which is accredited through the Higher Learning Commission of the North Central Association, one of America's 6 regional accreditation bodies http://www.ncahlc.org/) and is accepted by UGC – Sri Lanka.
Obtain and Internal degree from Northwood University, USA
Access to Blackboard and online library facilities
Lectures are conducted on Sundays for 7 hours completing 1 module per month
The degree can be completed in 1 year.
Financial assistance is available for students with a monthly payment plan and a student loan facility for approximately Rs.10,000/= per month
The Executive Development Programme is specifically designed for working individuals with flexible delivery during weekends.Understanding the fact that working individuals need to balance work, life and education, EDP will be conducted on a modular delivery structure where one module will be conducted per month, allowing students to complete their BBA degree in just one year. ANC Education has introduced a monthly payment plan (29,500 /= per month) and a customized student loan scheme (approximately 10,000 per month) to provide financial assistance to students.
The Executive Development Programme will be a valuable investment for executives who want to accelerate their career progression. Students are having the option to complete the final year of the business degrees at the Northwood University, US as well. ANC Education is accepting applications from the students who are interested in enrolling for September 2013 intake. You can obtain further information and make appointments through Athula on 077 333 55 00 / athula@ancedu.com
comments powered by

Disqus