There are flaws in our coaching system
By S.R. Pathiravithana
View(s):
Last Sunday our newspaper carried a news item to the effect that from 2013, students in the Under 13 age group will not be allowed to
take part in any competitive sports, barring a few games like chess, swimming and gymnastics. The reason for these three sports being exempted is that by the time kids reach the age of twenty they will have no competitions.
However, this ruling applies hugely to cricket. You walk into any wayside ground and you are sure to walk into at least two cricket schools which would mostly house kids of this age group. Then the inter-school Under 13 cricket tournament which was/is run by the Sri Lanka Schools Cricket Association attracts scores of schools.
Yet the irony is that the chances of them growing into full scale international material are almost non-existent. If this is the conversion rate, there is a problem. We felt that the problem lies largely in the batting department for the plain and simple reason that after the exit of the Mahela Jayawardena, Kumar Sangakkara, T.M. Dilshan and Thilan Samaraweera foursome there are no apparent replacements ready to step into their boots.
So the Sunday Times decided to drive across to Queens Road and get the valued opinion of Lord Sid, who is better known as Sidath Wettimuny, as he is a person who knows and a person who can speak on the subject of batting and its technicalities.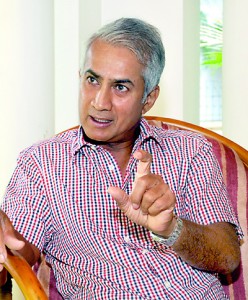 We posed the above question to him. The former national player opined, "If I am not mistaken the background to this is there is a popular belief that at a very junior level teams are playing to win trophies and not to develop the game. Because if they are playing Under 13 cricket and for instance take a leg spinner — the days we played, we would try and promote the leg spinner to bowl. That means he has to bowl two overs to get his rhythm, line and length going. But if they are playing a limited overs game they can't afford to do that. That is a problem that the youngsters have.
"At the Under 13 level what is important is to give everybody an opportunity to improve their skills by playing in the middle. If you are a leg spinner we must promote the leg spinner and give him a bowl – about six to seven overs. You do not restrict and you do not do what we see in senior cricket – a bowler who will be a pegger who will keep the runs down and get the batsman to hit as many balls as he can.
Then they do not develop their playing skills. They tend to develop the wrong things too early. So if this is the thinking behind the ban on competitive sports at that level, I am all for it."
Then we asked him about the conversion rate. From about 100,000 kids getting coached at the junior level at any given time, there is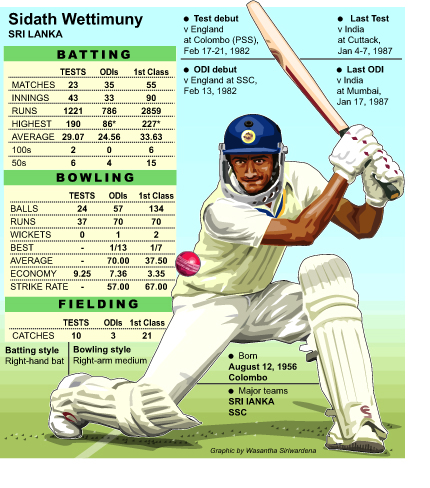 a lack of quality cricketers cascading into the international arena or for that matter into the highest local standard. Sidath Wettimuny replied, "This is something we need to address. In my opinion we have quantity even in coaching, but not quality. Sad to say we now have a system where they can just study a book, pass an exam and get a certification; and they are coaches.
"To be a good coach they need to understand the nitty-gritty of the game, they need to understand as to why they do something. The cause and effect in everything you do. But sadly from what I have seen in lot of these coaches, they do not have it. I have been observing a few blatant mistakes that young kids make today, in batting especially, which is going right through to the international level.
"There is this myth about keeping your head down. People don't know what is meant by 'keep your head down'. Coaches keep shouting 'keep your head down'. What they want basically is to tuck the player's head down, just as they are facing the ball. The key is to have a still head. But you see a lot of youngsters when they are playing the forward defence they tuck their head in because the coaches keep saying 'keep your head down' without saying and explaining what they really need to do.
"This is something that you will see wherever you go. You have to follow the ball until it hits the bat. To do that you need a still head! You have to keep your head still, not moving up and down so that you can see the ball all the way. Don't take my word for it. Go around to some nets and watch some young kids play the forward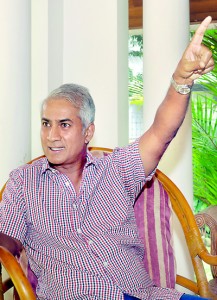 defence or the backfoot defence, last minute they tuck their head in. This is because it has been ingrained in them 'keep your head down'. One of the problems that we have is when a coach does not say why you do what you do, kids have no understanding in what they are doing. When they grow, they are playing by instinct, not knowing what they are doing. Then when something goes wrong they do not have the ability to correct themselves. This is because they have never learned the 'right thing'. They are like robots."
The Sunday Times then stated that if in any case they do learn the right things at a very junior level, once they get into the Under 15 level, kids get into the tournament groove and the 'Win at any cost' syndrome. What would be the repercussions? Lord Sid explained, "That's a cultural thing. There the coaches, schools' masters-in-charge and the principals must realise in school what they must do is to teach the kids to play the game and play it the proper way.
"When we played at the junior level I remember at Under 12 we played 5 to 6 matches. At Under 14 a few more, then when we moved to Under 16 and onwards it was eleven matches a season. We learned our cricket and learned our cricket the way it should be played. So it's not about quantity, it was about quality. Are we having the right quality? No! I think we are short of quality. One of the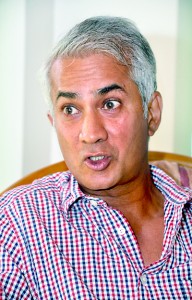 main reasons is the standard of our coaching. What you see is some coaches have played a little cricket – that is no fault. But they have not studied the game the way it should be done. A coach must be in a position to explain – if you do this what will happen. If you do it the other way what will happen. You've got to give the kid that knowledge. It is only when the kid has that knowledge that he matures into a thinking cricketer."
Wettimuny also added that during the last two decades or so, due to the sheer interest in the game, the system of this country has not been able to keep pace with the expansion. He said, "Those days we had an amount of cricketers at that time and we had enough coaches – quality coaches to go around. Most of them did it for the love of the game. Today, due to the huge increase in numbers, it has become a numbers game – when you have the numbers you need the coaches to go with them. If a school does not have a coach they will look for any sundry coach. We have a shortfall of quality coaches. To address that I think the cricket board will have to get involved and set standards. They will have to start imparting the proper methods. The way you learn the game is by discussing, analysing and understanding."
Finally Sidath Wettimuny sounded a warning. He said that by inculcating these wrong methods at a large scale the quality of Sri Lankan cricket has been tainted. Sri Lanka has now compromised quality. But when the day comes when Sri Lanka begins to lose to countries like Bangladesh and Zimbabwe it would be a day too late.
Follow @timesonlinelk
comments powered by

Disqus