Nestlé Lanka, together with the Ministry of Education and the University of Peradeniya, has started a nutrition awareness programme targeting school children between the ages of 13 – 17 years, in rural communities, the company said.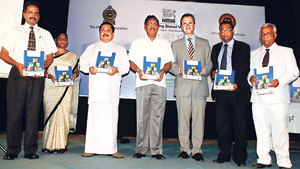 Nutrition awareness programme for rural school children
The programme was launched at the Pannala National School and will initially target 2,000 students across Pannala, Kandy and Seruwawila. "The first of its kind in the country, this course on nutrition will be taught by qualified nutritionists from the University of Peradeniya together with the Ministry of Education," said the statement.
During the programme, nutritionists from the university will disseminate information on local food habits, availability of local food, nutritional deficiencies and food related disorders, food hygiene, and techniques to safeguard the nutritional value of food during preparation.
The programme is a part of the Nestlé Healthy Kids Global Programme and aims to address some of the nutrition issues in the country.
The Nutrition and Food Security Survey 2010 from the Medical Research Institute of the Ministry of Health states that nearly 17% of babies are born with low birth weight. Meanwhile, the prevalence of acute undernutrition (wasting), chronic undernutrition (stunting) and underweight children was 15%, 18% and 22% respectively, amongst children under the age of five years.