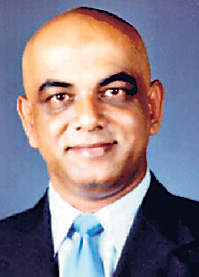 Mr. Ameer Ahamed
Dr. Stephen R Covey the most celebrated Leadership guru , author and the most sought after management thinker of this century, gave one of the most powerful framework to become a HIGHLY Effective Person to millions of people around the world. This process was given in detail in his best selling book "7 Habits of Highly effective People" book .This book has been on the best selling list for many years now and sold closer to 20 million copies and translated into more than 38 languages. This book also is listed as the best Management Book written ever.
Most importantly this process has transformed millions of people to become highly effective in their personal and professional life. "7 Habits of Highly Effective Families" is another book with the application of the same principles for the family environment which we will discuss in detail in this series of articles in the coming weeks.
His son "Sean Covey" built on the same principles and research and wrote the "7 Habits of Highly Effective Teens" book which became one of the best selling books for TEENAGERS and young adults. In fact a must read book for all teenagers.
Sean Covey has also written another absolutely marvellous ground breaking book for KIDS with the same concepts titled "7 Habits for Happy Kids" with some super cartoon characters with lovely stories to internalize the habits. So that kids below 10 years will start taking responsibility and to begin the effectiveness process at a very young age. There is a special section for the parents and the teachers in these books to guide the kids in the effectiveness path. Which means in my opinion this serves a dual purpose of getting the kids and the parents to align to good and effective habits.
In this section of Journey towards Effectiveness , last 3 weeks we were looking at the background foundation to highly effective habits which is mostly on to the Principles and Paradigms. The understanding of these two is as important as internalizing the habits as the Principles and Paradigms will determine our effectiveness.
Habits are powerful in our life it can make or break us and even take full control of our life. We form habits with an intersection of three things KNOWLEDGE, SKILL AND DESIRE. Which means even if someone has high knowledge and high skill if he does not have high desire the habit cannot be formed. Whether it's good or bad it's the same with any two of the above three listed. [Please see the picture]
As we discuss these habits and the process in detail let me give you a background of the findings of Dr. Stephen R Covey when he did the research of Highly Effective people .
This study was on hundreds of success stories of people, biographies etc. He found an interesting pattern as in the first 150 years people started to focus on their CHARACTER which means to align to the Character ethics such as Integrity, Loyalty, Sincerity, Honesty, Respect etc and gradually after this due to many societal pressure the focus changed to PERSONALITY ETHICS. such as how to look outside without giving consideration to the inside, which means people started to focus more on to the attributes like How to develop good communication skills, PR Skills etc. Highly Effective people have been more focused on the building of Character and then to build the needed Personality.
That is why we call the 7 Habits Process as an inside out one not an outside in process. In other words like an iceberg. In an iceberg the strong mass inside is what matters than the tip what you see. Stronger the mass we know it can rip though even a Titanic.
More of this will be continued next week….
Who am I?
I am your constant companion. I am your greatest helper or heaviest burden. I will push onward or drag you down failure. I am completely at your command. Half the things you do you might just as well turn over to me and I will be able to do quickly and correctly.
I am easily managed- you must merely be firm with me show me exactly how you want something done and after a few lessons I will do it automatically. I am the servant of all great individuals and, alas, of all failures as well. Those who are great I have made them great. Those who are failures I have made failures.