Why Monash University ?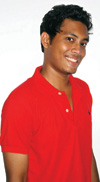 Muhammed Murad Jayah
Monash College is an entry pathway to Monash University, one of Australia's most prestigious and innovative universities in the world. Monash College offers full-time undergraduate diploma programmes and university foundation programmes at ANC Education Holdings a leading provider of private tertiary education in Sri Lanka, which could facilitate your entry to a prestigious Monash University degree.
A member of Australia's prestigious Group of Eight leading universities and ranked among the top 50 universities in the world, Monash University boasts of its international reputation for research excellence and outstanding graduates produced each year in an array of disciplines. Located in Melbourne, Australia, rich in cultural diversity and a home to a substantial cross section of Sri Lankan community, Monash University provides a vibrant and a healthy study environment and a global alumni network which enhances the opportunities for professional networking.
Providing students the 'taste' of university life, Monash College also offers fast tracking options for studies, better student-teacher interaction and student-support services.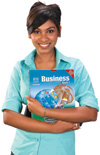 Gayara De Silva
Success stories
For Gayara De Silva, who is currently following Undergraduate Diploma Part 2, in the Business stream at Monash College, Sri Lanka, graduating from Monash University had always been the academic vision. "Monash College lays a good foundation for the prospective Monash University graduate, enabling to follow the first years of studies in the comfort of the home surroundings," said Gayara who enrolled herself at Monash College, soon after completing her London A/Ls at St. Nicholas International School last year. According to Gayara, the financial and other benefits offered by the Monash College during the first year not only make it a 'student-friendly' academic venture but also a guaranteed pathway to prestigious Monash University.
"My brother is also a student at Monash University presently and I'm also keen to pass out from it, as Monash University is one of the top-ranked universities in the world offering very rare combinations of studies such as the degree I intend to pursue, with a double major of psychology and marketing," said Gayara.

Thusanth Ganeshan
Securing three A's in Computing, Physics and Mathematics at London A/Ls, Thusanth Ganeshan, a product of Lyceum International School, Nugegoda, is presently an Undergraduate Diploma part 2 student of Monash College, in the IT stream. "I think enrolling at Monash College was a wise decision made by myself as well as my parents.
For students like me who are freshly out of school, Monash College offers a kind of pre-university orientation, making the transformation easier," said Thusanth adding that, whilst providing the student with lots of opportunities and facilities, the flexibility coupled with effective teaching methods, make Monash College a pleasant life experience. Sharing his career goals, Thusanth said, "I intend to major in Computer Science once I transfer myself to Monash University this June for my 2nd Year. After completing my degree I hope to gain some work experience in a related field as well."
Shahana Naleem, joined the Monash University Foundation Year (MUFY) after her London O/Ls at Royal Institute, Nugegoda. Shahana intends to transfer next semester to Monash University, Australia to commence the Bachelor of Biomedical Science. It has proved to be a fast track option as she will graduate 2 years earlier than her peers who opted for A/Ls. "I find classes at Monash College very interesting and the lecturers are very helpful and encouraging, making learning a pleasant experience," she said.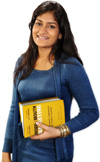 Shahana Naleem
"I think studying at Monash College is a life experience, because apart from sound academic environment, Monash College also offers vibrant diversity, enabling us to build new relationships and giving us the opportunity to experience the undergrad life," said Muhammed Murad Jayah, a prospective engineering student. Having offered maths, physics, chemistry and business studies for his London A/Ls at Gateway International School, Murad enrolled himself for undergraduate Diploma Part 2 in the Engineering stream. "With smaller groups in classes, there is a lot of teacher-student interaction at Monash College and the flexibility of classes also gives us opportunities to engage in part-time work and recreation," explained Murad who perceives Monash College experience as a 'sound gateway to a prestigious Monash University degree.
For inquiries please
call 0777 44 99 55.