'Venom' hits Colombo
View(s):

'Venom' another Hollywood superhero movie based on the Marvel Comics character is now being screened at Colombo City Center – Scope Cinemas and Liberty Cinema.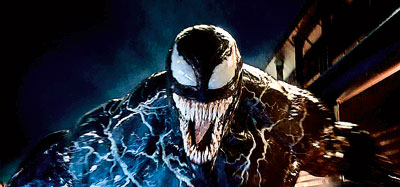 Starring Tom Hardy, Michelle Williams, Riz Ahmed, Scott Haze and Reid Scott 'Venom' is directed by Ruben Fleischer
Bioengineering corporation Life Foundation retrieves a spaceship that crash-landed in Malaysia with four extraterrestrial symbiotic lifeforms, although one escapes, and transports them to their research facility in San Francisco. Its CEO, Carlton Drake, becomes obsessed with bonding symbiotes to humans to prepare humanity for Earth's inevitable ecological collapse, and begins illegally experimenting on vagrants, resulting in numerous deaths – including one of the remaining symbiotes – and attracting the attention of investigative journalist Eddie Brock.