'Blue and White Sing-along'
View(s):

'Sing-Along, the Mega Musical Extravaganza', an evening of music and dancing, organised by the 'Lay Missionary Association of Our Lady of Fatima', for the second consecutive year with 'Ranil and the Black', an exuberant music band in Sri Lanka, with glamour and grandeur.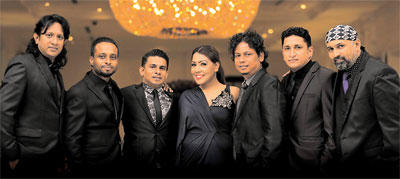 The exuberant musical event is to be held on October 28, 2018, at Hotel Galadari – Grand Ballroom in Colombo from 6.30pm onwards.
The objective of this enchanting evening of entertainment is for the initiation of a fundraising drive to provide purified water for underprivileged poverty-stricken village folk in zones of Anuradhapura and Vavuniya for consumption, as a longstanding measure. This meritorious project is to be launched under the patronage of Reverend Father Angelo Wijewickrama OMI, Patron and the Spiritual Director of the Lay Missionary Association of Our Lady of Fatima. Members of the Lay Missionary Association of Our Lady of Fatima welcome all well-wishers and people of goodwill to be a part of this worthy endeavour.
Tickets are available at the Claretian Convent at Fatima Church premises at Deans Road, Maradana, Colombo- 10.
Ranil Amirthiah, the band leader of Black said, they are very keen to perform at this event as they know the funds collected will be channeled for the worthy cause. He often says that the people in front of the mike are more important that those behind the mike.
Amirthiah believes in respecting his audience, as they enjoy the music dish out by the band.