Private and state websites don't respond to public queries
By Jagdish Hathiramani
Contact us? What nonsense!
View(s):
As a part of the Business Times impact study considering government services, a number of e-government service websites were visited to determine whether they were, in fact, user friendly and customer feedback oriented. This follows ongoing efforts by the government of Sri Lanka since last year to up their ranking as it pertains to the United Nations e-Government Development Survey 2012, in which Sri Lanka was placed 115th. The country's ranking has been in decline since 2008 when it was initially ranked 101st, with its place later dropping to 11th in 2010 and, finally, to 115th in 2012.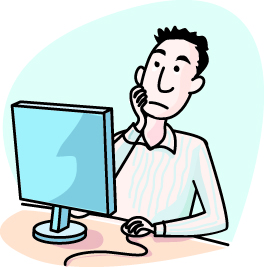 In terms of user-friendliness, as defined by easy access to relevant information on the website in question, most, if not all, Sri Lankan government websites had relatively up-to-date, while basic, information on offer, such as names of ministers and ministry secretaries, general contact details and news specific to the ministry's programmes. Some line (Finance, Education, Health, Labour and Social Services) functions also offered enhanced services, including documentation for download so as to simplify the application process for services, etc.
However, when it came to customer feedback or, specifically, answering customer inquiries, only an email to the support function at the country's e-government portal (lankagate.gov.lk) resulted in any response to queries within a 24-hour period. Meanwhile, emails to the addresses identified in websites for Sri Lanka Tourism (srilanka.travel), the Information and Communication Technology Agency (icta.lk) and the Immigration department (immigration.gov.lk) resulted in a lack of responses.
On the other hand, this must be considered in the context of how local websites are managed overall. And, as such, emails were also sent out to 10 of Sri Lanka's top consumer oriented companies, including a diversified conglomerate, a hospital, a consumer goods manufacturer, two retailers, three banks and a mobile operator. These emails also received no response, with the exception of the hospital, one of the banks and the mobile operator.
Follow @timesonlinelk
comments powered by

Disqus